Whether a graceful maternity figure, a wooden protector against disease or a ceramic soldier mask — there's something about an ancient relic from another time and place that makes you feel as if you're peeking into another world. That's the sort of feeling you can hope to encounter at the Brooklyn Museum, in their long-term exhibition "African Innovations."
Bamileke. Kuosi Society Elephant Mask, 20th century. Cloth, beads, raffia, fiber, 56 3/4 x 21 1/2 in. (144.1 x 54.5 cm). Brooklyn Museum, Purchased with funds given by Mr. and Mrs. Milton F. Rosenthal, 81.170
Over 200 pieces from the Museum's collection, from ancient Nubia to contemporary Nigeria, constitute the expansive exhibit, spanning Africa's cultural innovation throughout the last 2,500 years. Artwork from the 19th and 20th centuries will be grouped according to the ideas of protection, transitions, authority, masquerade and personal beauty. Although thematic and chronological ordering is present, eventually the allure of the works prevails over any distinct artistic direction or evolution.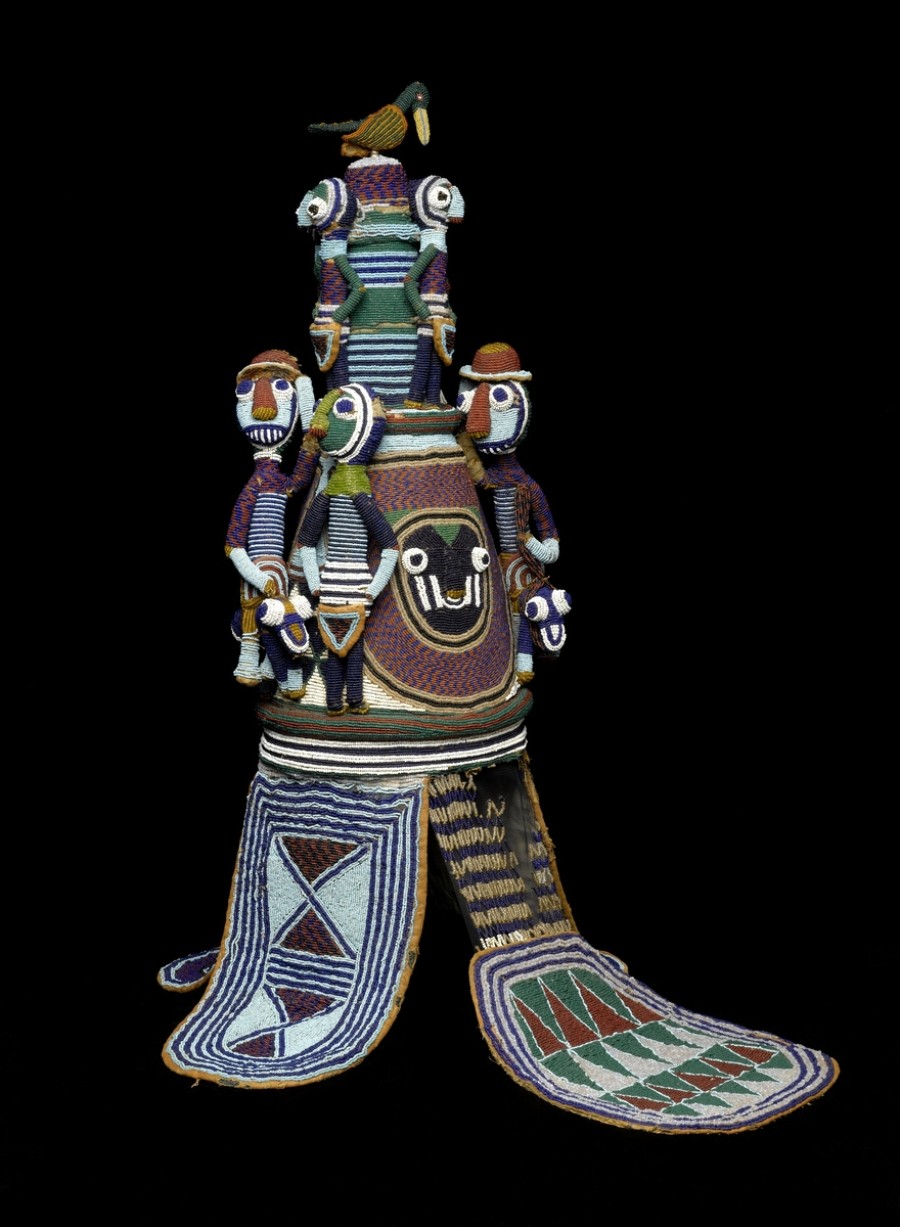 Yoruba. Beaded Crown (Ade) of Onijagbo Obasoro Alowolodu, Ogoga of Ikere 1890-1928, late 19th century. Fiber, beads, cloth, basketry, 37 3/4 x 9 1/2 in. (95.9 x 24.1 cm). Brooklyn Museum, Caroline A.L. Pratt Fund, Frederick Loeser Fund, and the Carll H. de Silver Fund, 70.109.1a-b.
Holland Cotter described assistant curator Kevin D. Dumouchelle's skillful curation in his 2011 review. He sets everything within a loose but linear chronological framework," he noted, "which argues against the notion, old and tenacious, that African art is historically mysterious, developmentally static and has no provable past."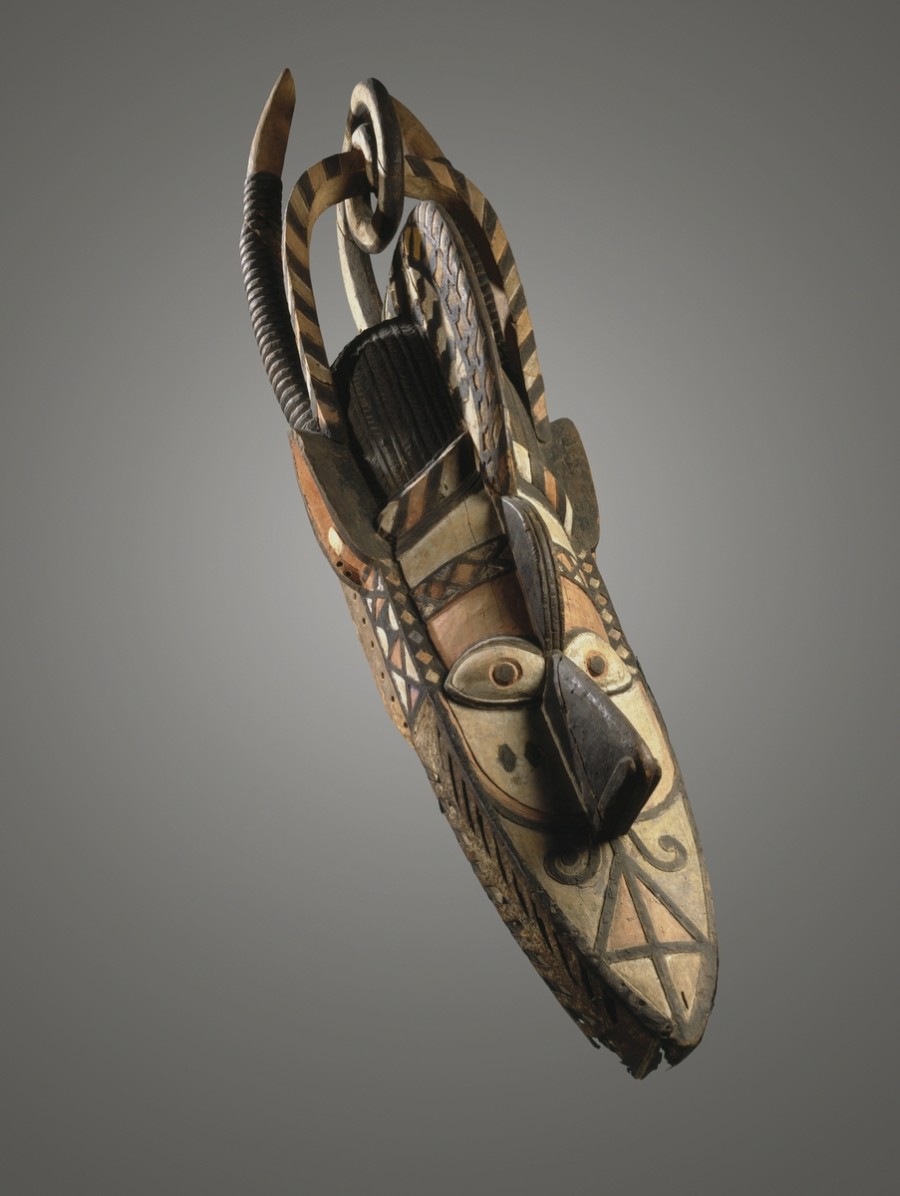 Nalu. Banda Mask, late 19th or early 20th century. Wood, metal, pigment, 61 1/2 x 15 3/4 x 15 3/8 in. (156.0 x 40.0 x 39.0 cm). Brooklyn Museum, Caroline A.L. Pratt Fund,
Take a journey through the continent's multifarious cultural history from your work desk with this preview of Brooklyn's finest African artifacts below. We have to warn you, between the expressive faces, generous colors and general stature, the artworks induce smiles almost immediately. Let us know your favorites in the comments.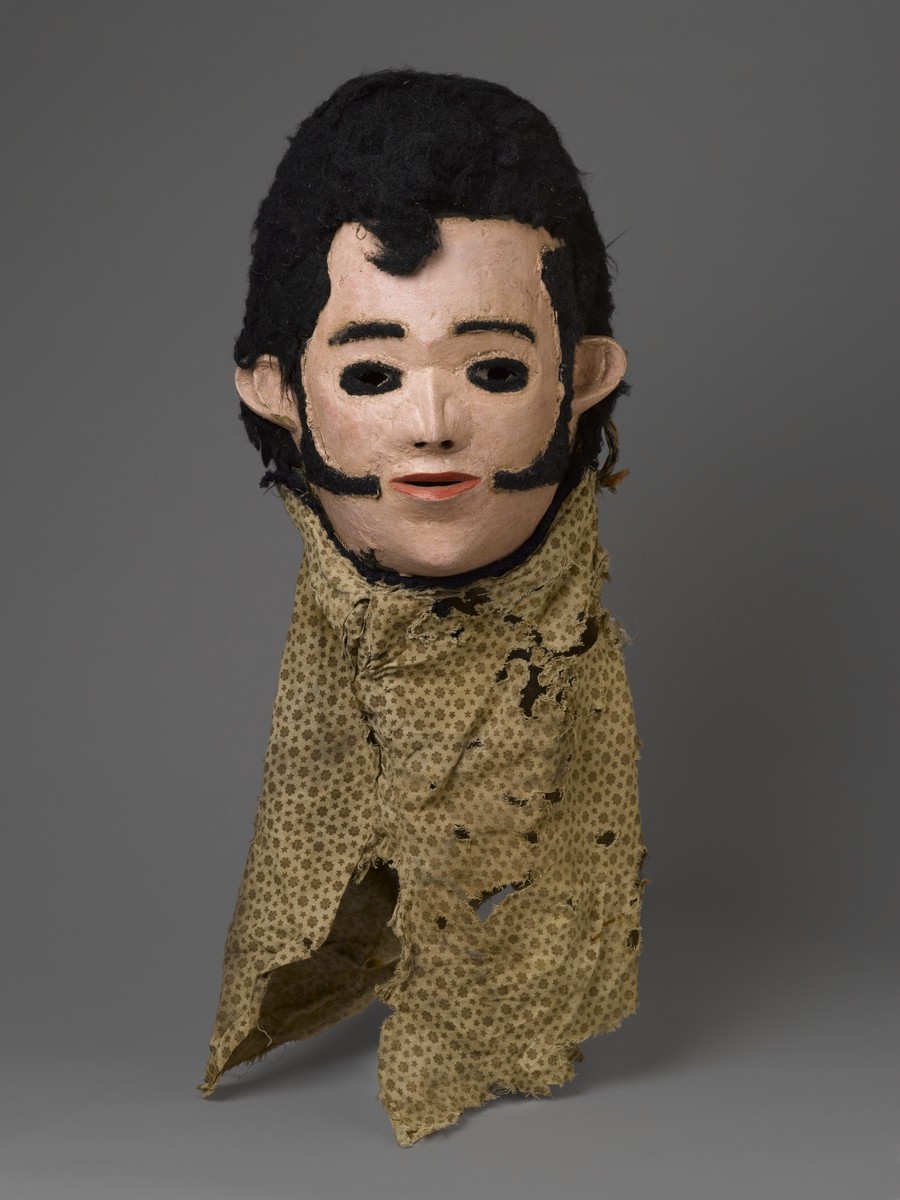 Chewa. 'Elvis' Mask for Nyau Society, ca. 1977. Wood, paint, fiber, cloth, 11 x 9 1/2 x 7 1/4 in. (27.9 x 24.1 x 18.4 cm). Brooklyn Museum, Gift of Mr. and Mrs. J. Gordon Douglas III, Frederick E. Ossorio, and Elliot Picket, by exchange and Designated Purchase Fund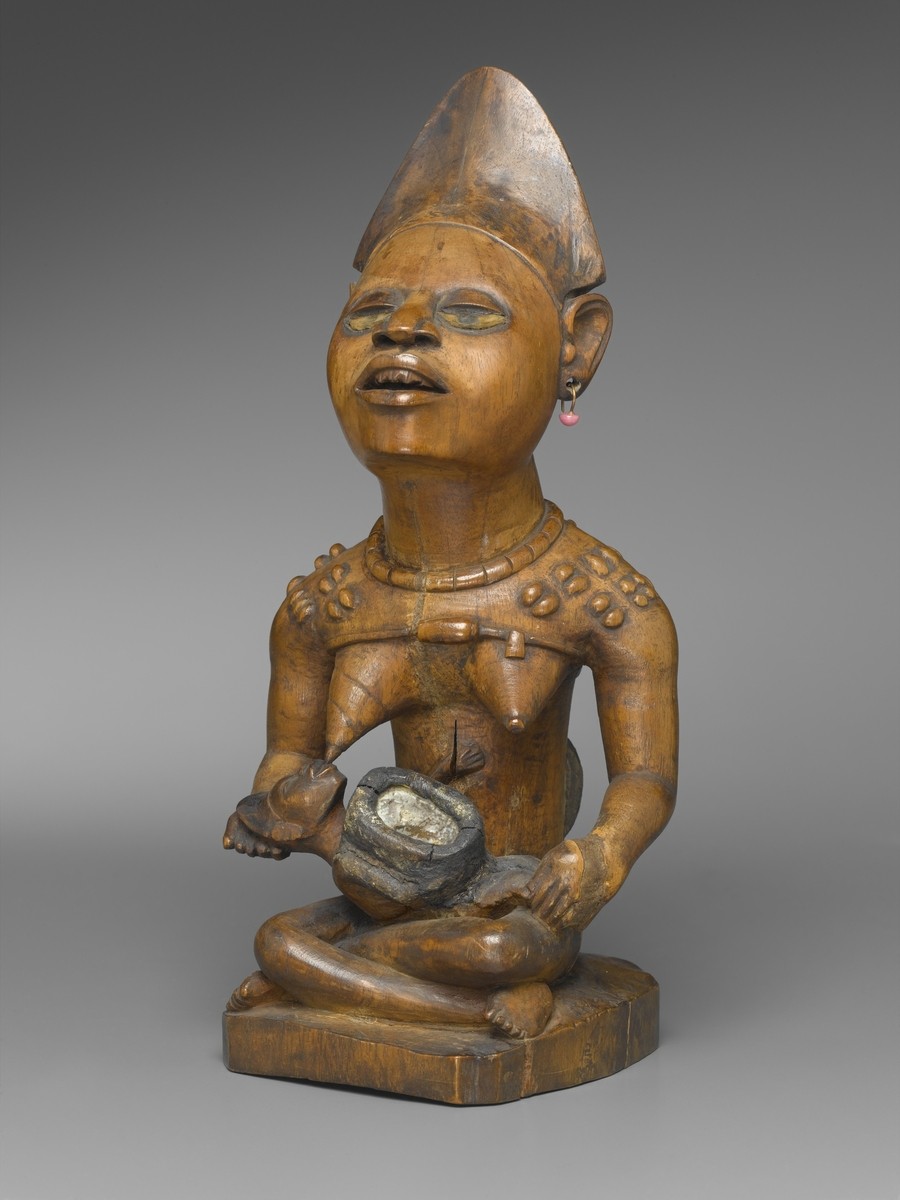 Kongo (Yombe subgroup). Figure of Mother and Child (Phemba), 19th century. Wood, beads, glass mirror, metal, resin, 11 x 5 x 4 1/2 in. (27.9 x 12.7 x 11.4 cm). Brooklyn Museum, Museum Expedition 1922, Robert B. Woodward Memorial Fund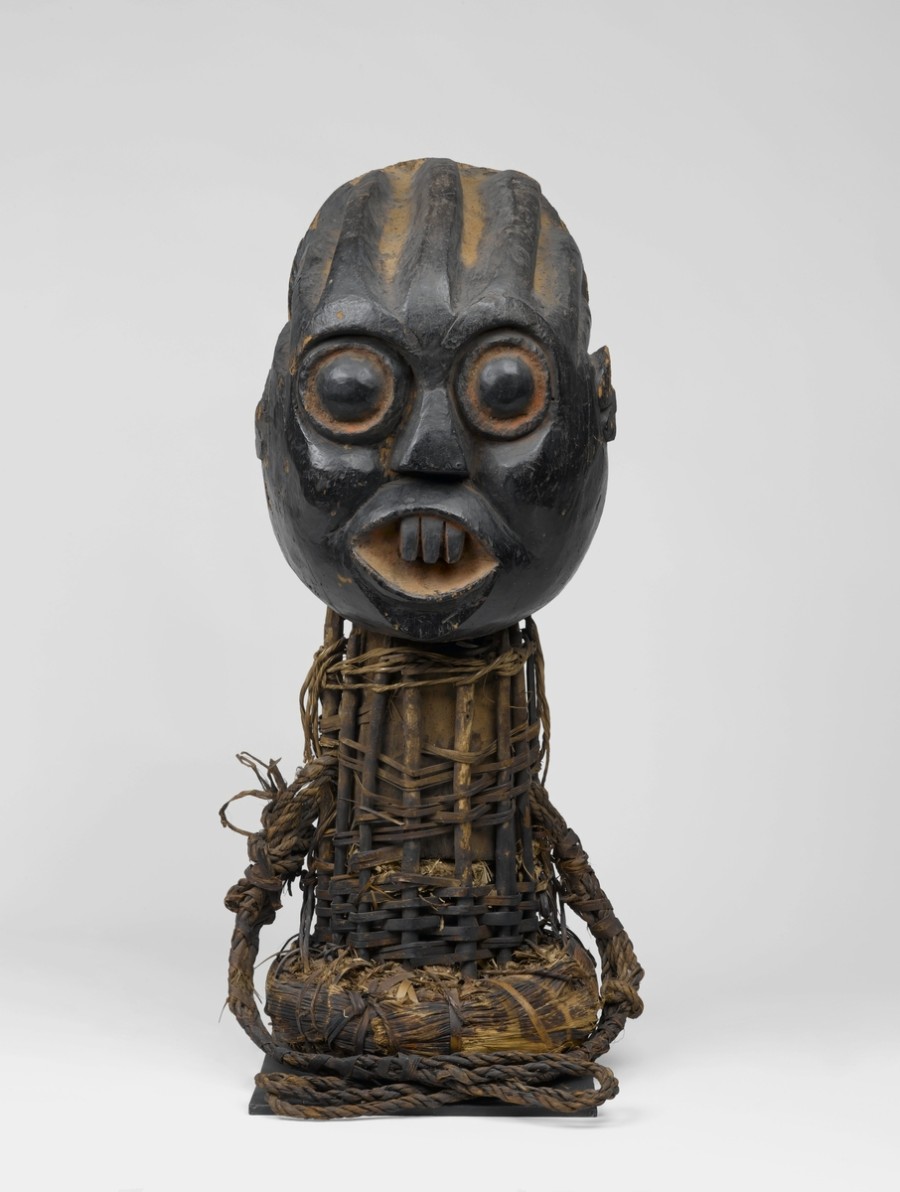 Bamum. Funerary Headdress (Tugunga), late 19th century. Wood, rattan, pigment, 33 x 14 3/16 x 14 3/16 in. (83.8 x 36 x 36 cm). Brooklyn Museum, Gift of Mrs. Melville W. Hall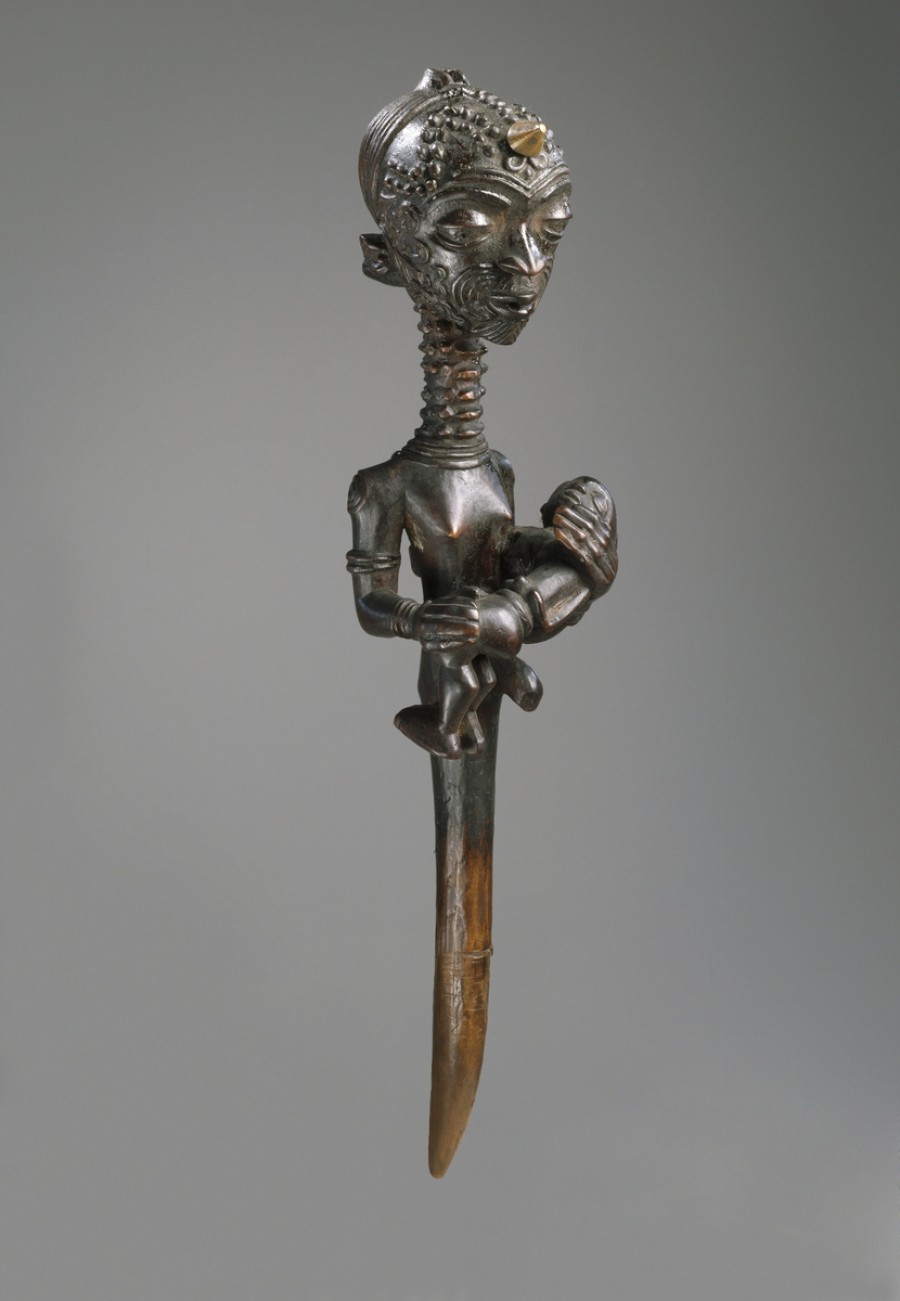 Bamum. Funerary Headdress (Tugunga), late 19th century. Wood, rattan, pigment, 33 x 14 3/16 x 14 3/16 in. (83.8 x 36 x 36 cm). Brooklyn Museum, Gift of Mrs. Melville W. …read more
Source: More Celeb News1