By Mike Hayes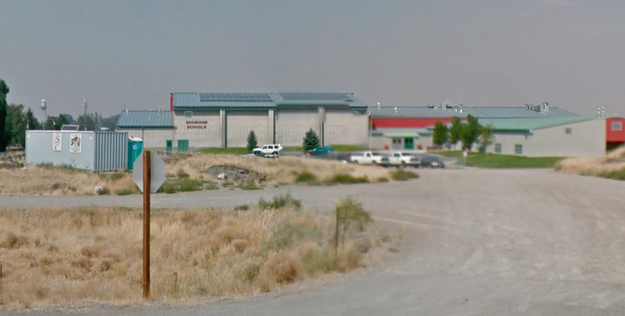 Google Maps
A 13-year-old Idaho girl was sexually assaulted and raped in April by a 17-year-old male student in a middle school's computer lab, according to court documents from a new civil rights lawsuit filed in federal court this week.
According to the lawsuit, the older student, identified as L.V. in the court documents, "violently without her consent, forcibly had sexual intercourse" with the younger female, identified as P.R., in the computer lab on April 24 and April 25 while the room was darkened and locked. (Because the victim and alleged attacker are juveniles BuzzFeed News is not naming them in this article.)
BuzzFeed News also obtained criminal charging documents showing that L.V. was charged with four counts of lewd conduct with a child under the age of 16, a felony in the state of Idaho. The case is sealed because he is being charged as a juvenile.
Now the victim and her mother are suing the Shoshone School District claiming that school administrators acted with indifference and retaliated against the victim after learning about the incident.
School officials deny this, however. "Keep in mind, the allegations made in the [lawsuit] are a one sided account; only one side of the story," Shoshone School District Superintendent Rob Waite wrote to BuzzFeed News.
Waite said that the school district had "just recently have been informed of this action and our insurance company has not yet formally assigned counsel for this case."
"As soon as we are assigned counsel, we will work with them to file a formal response with the court to the claims," Waite said.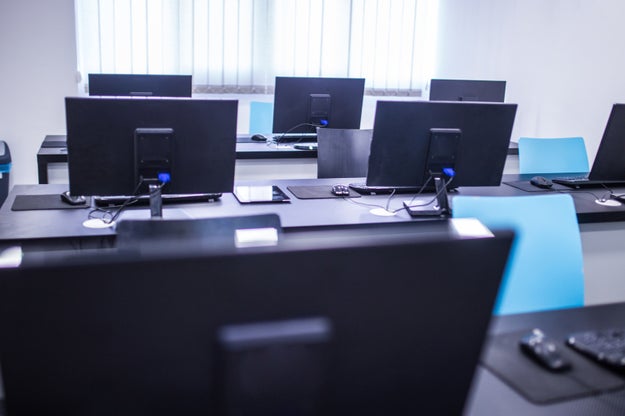 Stock photo.
South_agency / Getty Images
According to the complaint, the two students were discovered by Shoshone school principal Kelly Chapman in the computer lab during the alleged incident. The victim, P.R., claims that after Chapman entered the room L.V. told the principal that the students were just watching a movie on a laptop computer. At that point, Chapman told the students to leave the room.
The next day, on April 26, according to the complaint, surveillance footage of the alleged rape and assault was viewed by employees of the school district, including Chapman, and officers from the Lincoln County Sheriff's Office.
P.R.'s mother told BuzzFeed News that after Chapman learned what happened inside the computer lab, the principal summoned her to the school. She said that the principal and her daughter told her about the sexual assaults and she viewed the video footage. She then left the school with her daughter and brought her to the hospital.
L.V. was arrested and brought to Snake River Detention Center, according to the complaint, and later charged. He was held overnight then allowed to go home and return to school the following Monday after serving a one-day suspension.
Ten days after learning about the incident, the family says Chapman met with the mother and P.R. They claim that the school gave P.R. two options: Either leave the school altogether or be homeschooled with …read more
Source: news Us