By galenson@uchicago.edu (David Galenson)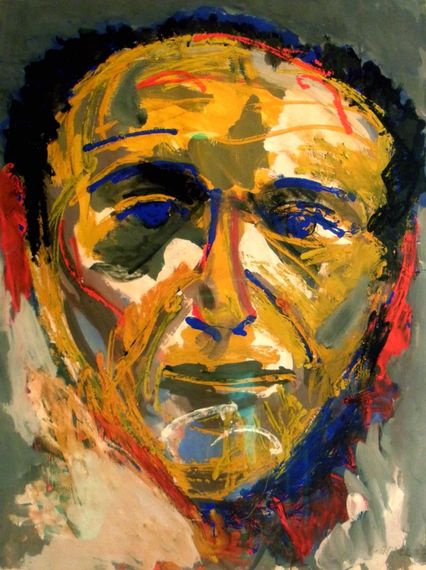 Amsterdam's Ambassade Hotel must rank at or near the top of any listing of art hotels. Its collection is vast — hundreds of original paintings, drawings, and sculptures, displayed not only in the hotel's public rooms but also in all of its guest rooms — and of extremely high quality. And now the Ambassade has something that may be unique among art hotels: a published catalogue of its art.
Karel Appel, Portrait of Theo Wolvecamp (1957). All images courtesy of the Ambassade Hotel, Amsterdam.
The Ambassade's art collection began in 1988, when the hotel's owner, Wouter Schopman, visited an exhibition titled "Cobra, 40 Years After," in Amsterdam's Nieuwe Kerk. For Schopman, it was love at first sight, "like a bolt out of the blue. Suddenly my breath was taken away by the sight of all these amazing things: the colors, the freedom, the playfulness, the unconventional, the experiment, the intuitive." He immediately respected the artists: "Remarkable, these daring artists in such a strait-laced formal era. That's what I admire so much about them: their courage." Schopman soon began buying Cobra art. Interestingly, however, he could not hang it in the Ambassade, because the hotel's older and more conservative co-owner felt Cobra was inconsistent with the hotel's traditional architecture. But in 2000 Schopman bought out his partner and became sole owner of the Ambassade, and his Cobra collection took over the hotel.
Ambassade Hotel on the Herengracht, at night.
Cobra was a revolutionary art movement that had a brief but intense career. It originated in Paris in 1948, when a number of radical young artists from northern Europe formally pledged their allegiance to a collective enterprise, which they named for their home cities – COpenhagen, BRussels, Amsterdam. Cobra echoed the earlier movement of Dada in a number of respects. Like Dada, Cobra had no coherent philosophy, and was not tied to specific products or practices. Like Dada, Cobra was a loose alliance of young writers and painters, who wanted to break away from the conservative restrictions and traditions of the existing art world: as the Dutch artist Constant explained, "There is no Cobra style and no Cobra aesthetic…L'esprit Cobra is the spirit that rebels against limitations, the spirit of freedom." The young rebels of Dada were appalled by the butchery of World War I, those of Cobra by the horrors of World War II. Formally, Cobra lasted only three years. Many of Cobra's members went on to long and successful careers, but for most of them, the most creative time of their lives was the brief span when they belonged to Cobra.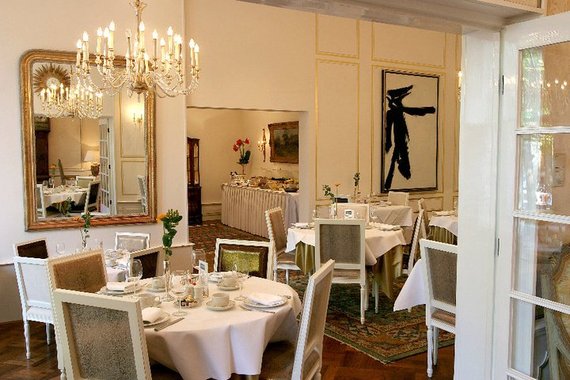 Theo Wolvecamp's Gabriel on display inside the Ambassade Hotel, Amsterdam.
Cobra's art had many sources. Most of the Cobra artists wanted to achieve the spontaneity and simplicity of children's drawings. They also admired Kandinsky's colors, Klee's draftsmanship, Miro's fantastic imagery, and Picasso's stylistic versatility. Although Cobra artists did not share a common style, their work generally bears …read more
Source: More Celeb News1