Dimitrios Kambouris / Getty Images
After allegations against James Franco hit Twitter following his Golden Globes win on Sunday, five women came forward in a Los Angeles Times piece published Thursday to accuse the actor of inappropriate or sexually coercive behavior.
Franco is alleged to have engaged in exploitative behavior with young women who took classes at his now-closed Studio 4 acting school, which recruited actors keen for a break to appear in projects that involved nudity.
Franco's attorney, Michael Plonsker, did not respond to a request for comment, but told the Times that the actor disputed all of the women's allegations, directing the newspaper to the star's comments Tuesday night on The Late Show with Stephen Colbert.
"The things that I heard that were on Twitter are not accurate," he told Colbert. "But I completely support people coming out and being able to have a voice because they didn't have a voice for so long. So I don't want to shut them down in any way."
"If I have done something wrong," he added, "I will fix it — I have to."
At one shoot at a strip club where Franco was directing, former Studio 4 students Natalie Chmiel and Hilary Dusome told the Times that the actor-director stormed off set when none of the women actors agreed to go topless. (Franco's lawyer denied he made this request.)
One of the women, who was vocal on Twitter after the Golden Globes, was Sarah Tither-Kaplan, a former Studio 4 student of Franco's who appeared in some of his film projects.
Tither-Kaplan later appeared in a 2015 Franco-helmed project, The Long Home. She said that, while she initially signed nudity agreements for the film, Franco asked her to film some unscripted nude scenes, including one orgy scene where Franco removed the plastic guard covering the actors' vaginas as he continued to simulate oral sex. Another unnamed actor on set corroborated Tither-Kaplan's story to the Times.
"I feel there was an abuse of power, and there was a culture of exploiting non-celebrity women, and a culture of women being replaceable," Tither-Kaplan told the Times.
Franco's attorney called Tither-Kaplan's account of the shoot inaccurate, including the detail about the plastic guards.
The attorney provided the newspaper with a statement from the film's casting director, Cynthia Huffman, who said she did not receive any complaints from actors and that she "personally checked on all the actresses constantly to make sure they were ok and comfortable."
Tither-Kaplan said Franco has since personally apologized to her for making her feel uncomfortable.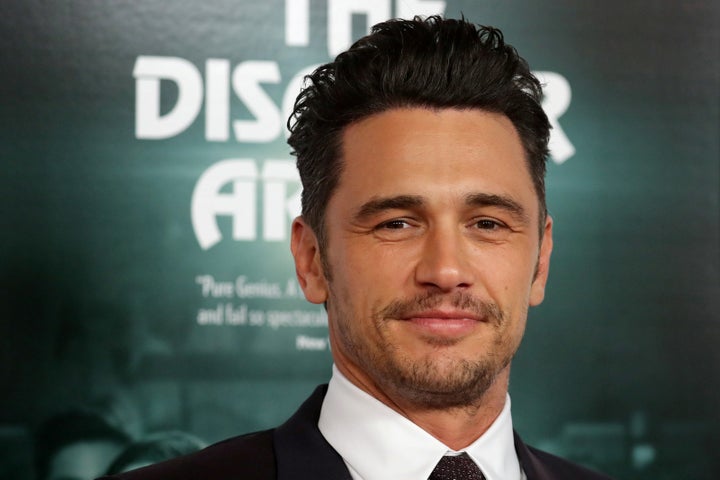 Mike Blake / Reuters
Another woman featured in the Times story, Violet Paley, told BuzzFeed News that she first met Franco in March 2016, and he later coerced her to perform oral sex on him.
Paley, an aspiring actor and filmmaker herself, said Franco would suggest movies she should watch or offer advice on projects she was working on.
"It would be really cool, professional talking, and then all of a sudden he was touching me," …read more
Source: news Us