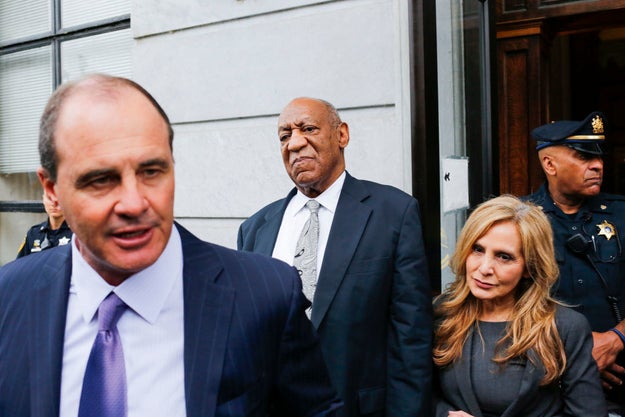 Bill Cosby listens as his defense attorneys Brian McMonagle (left) and Angela Agrusa exit the courthouse after a mistrial on the sixth day of jury deliberations.
Eduardo Munoz Alvarez / AFP / Getty Images
Heading into Bill Cosby's rape trial, the odds appeared stacked against the 79-year-old comedian.
Dozens of women had publicly alleged that Cosby drugged and sexually assaulted them much in the same way that prosecutors charged he had done to Andrea Constand at his home in 2004.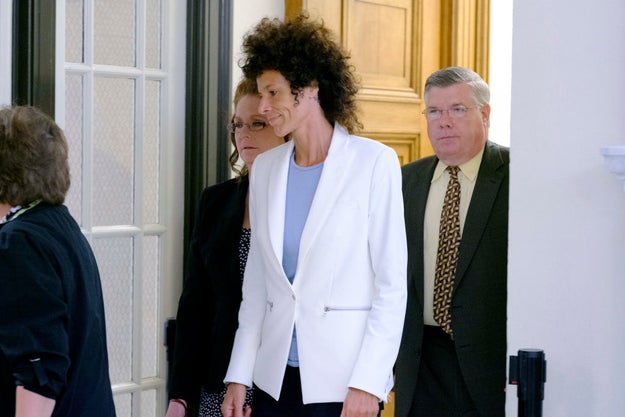 Andrea Constant leaves the courtroom.
Getty Images
To make matters worse, the comedian had admitted in a deposition for a civil lawsuit filed years earlier by Constand that he had procured multiple prescriptions decades ago for now-banned sedatives to give to women with whom he wanted to have sex.
He also acknowledged that he and Constand had sexual contact that night at his Pennsylvania home, but insisted it was consensual.
Surely, observers said, Cosby's defense team had a steep hill to climb.
But all it took was a rigorous cross examination and a one-witness defense case that lasted roughly six minutes to convince at least one juror there was reasonable doubt Cosby was guilty of aggravated sexual assault.
After more than five days of deliberation, jurors came back for a second time: they were hopelessly deadlocked.
In declaring a mistrial, Judge Steve O'Neill said that after 52 hours of deliberation, the jury had performed "probably one of the most courageous, selfless acts I've ever seen in the criminal justice system."
Defenders of Cosby, who had faced up to 30 years in prison, declared victory and slammed the prosector for bringing a weak case to satisfy political ambition. But the prosecutor, Montgomery County District Attorney Kevin Steele, declared that he would retry the case, meaning that in as little three months, the entire spectacle could play out once again.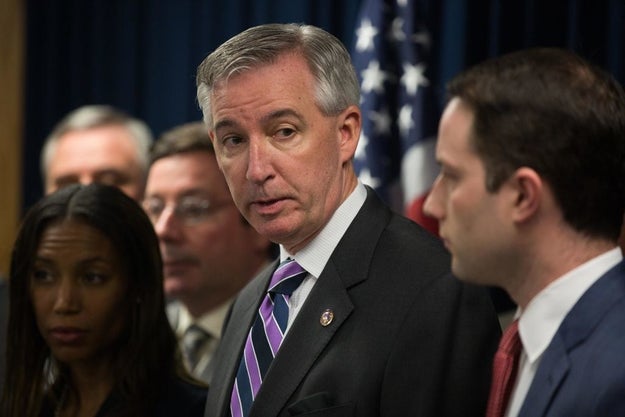 Montgomery County District Attorney Kevin Steele.
Kevin Hagen / Getty Images
BuzzFeed News spoke to several legal experts about what may have factored into the decision to retry the high-profile case, and what we can expect for Round 2.
The basics of the case
Steele, who ran for office on the promise that he would prosecute Cosby over the allegations — something his predecessor had declined to do — built his case around the comedian's 2005 deposition for Constand's civil lawsuit. In it, Cosby admitted to obtaining sedatives to use with women he wanted to have sex with, and contended the sexual encounter he had with Constand was consensual.
Cosby's defense pounced on inconsistencies in Constand's original statement to authorities and her recent testimony, such as the circumstances under which she went to the comedian's house. They also pointed to phone records that showed she called him multiple times after the alleged assault, including on Valentine's Day, to support Cosby's contention that they had a romantic relationship.
So why immediately declare intent for a retrial?
Legal experts said that in the absence of any physical evidence, the …read more
Source: news Us