By eline.gordts@huffingtonpost.com (Eline Gordts)

For more than two months, massive protests against the government of Viktor Yanukovych have rocked Kiev, the capital of Ukraine. The demonstrations, which started as a cry against the president's decision to forgo a trade deal with the European Union in favor of stronger ties with Russia, eventually revealed deep-running fault lines within Ukrainian society.
This is how the protests in Ukraine escalated:
NOV. 22
Ukrainian President Viktor Yanukovych decides to scrap a trade deal that would deepen ties with the EU, mere days before he was expected to sign the ground-breaking agreement. Fearing crippling trade sanctions from neighboring Russia, the Ukrainian leader instead opts to address Ukraine's desperate financial situation by forging stronger ties with the former Soviet states.
NOV. 24
Angered by the Russian pressure, more than 100,000 protesters take to the streets of Kiev to peacefully protest the move and call on the president to reverse his decision. "Ukraine Is Europe!" the demonstrators yell.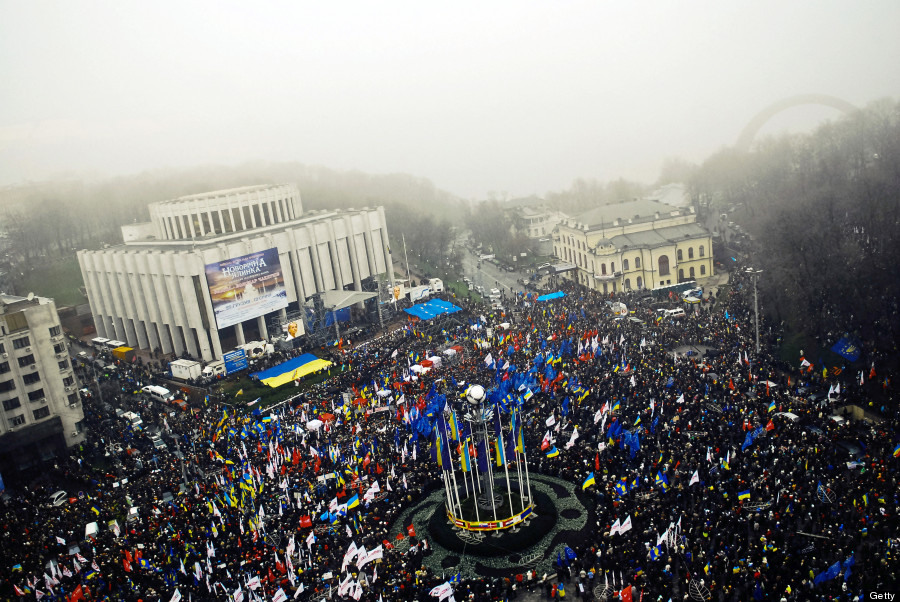 But special forces clash with a small group of demonstrators and resort to tear gas and batons to control the crowd.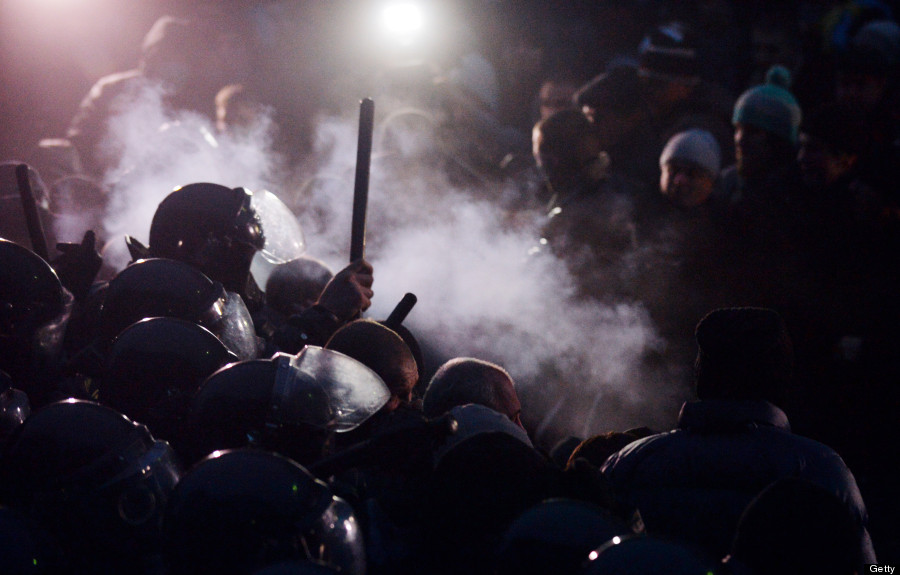 NOV. 29
Yanukovych travels to the EU summit in Vilnius, Lithuania, where he was originally scheduled to sign the EU deal. The president sends mixed signals, refusing to sign the agreement but stressing that he still hopes for integration with Europe. "Euromaidan" protesters who had gathered at Kiev's Independence Square erupt in tears. Counter-demonstrators cheer the news.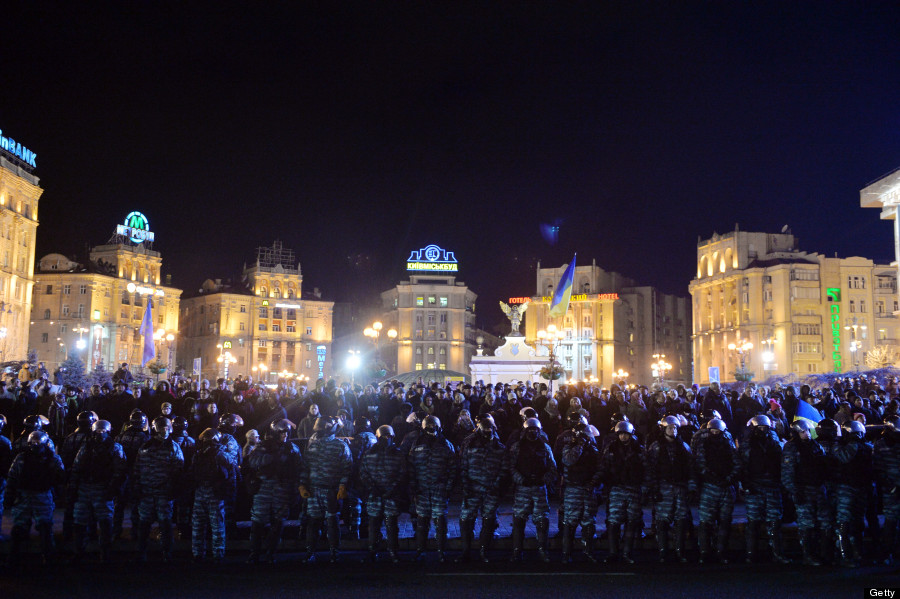 DEC. 1
More than 350,000 protesters hit the streets — the largest turnout since the Orange Revolution that ousted the post-Soviet order in 2004. The crowds call for "revolution" and urge Yanukovych to resign. Protest encampments erupt throughout the city.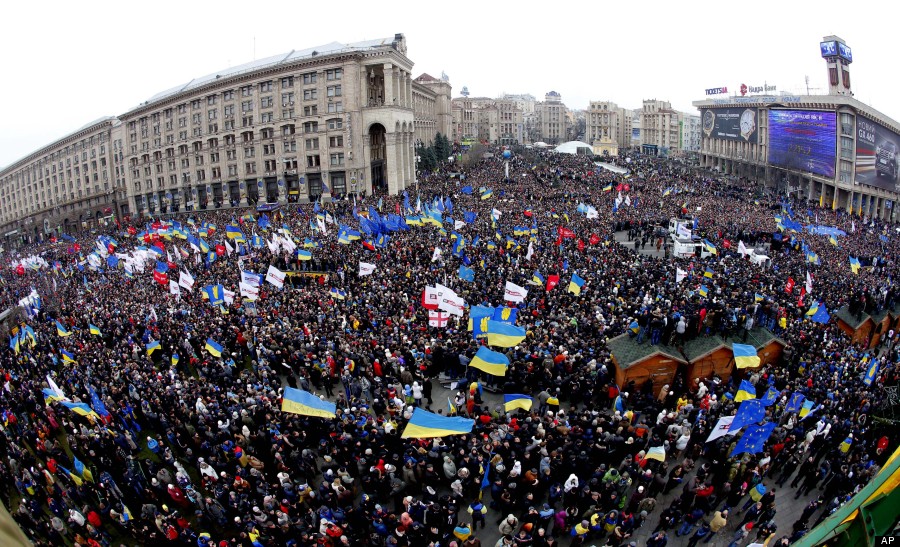 A small group of protesters besieges the president's office and clashes with security forces on the fringes of the rally.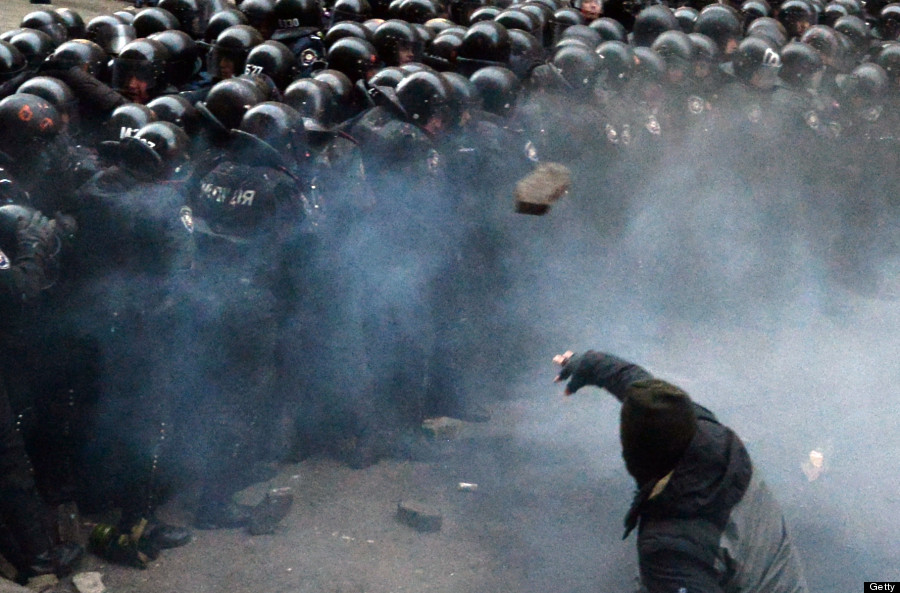 DEC. 3
Despite the unrest, the government is far from defeated. An attempt by the opposition to launch a vote of no-confidence in Yanukovych's government fails in parliament. Protesters make their anger heard in the freezing streets.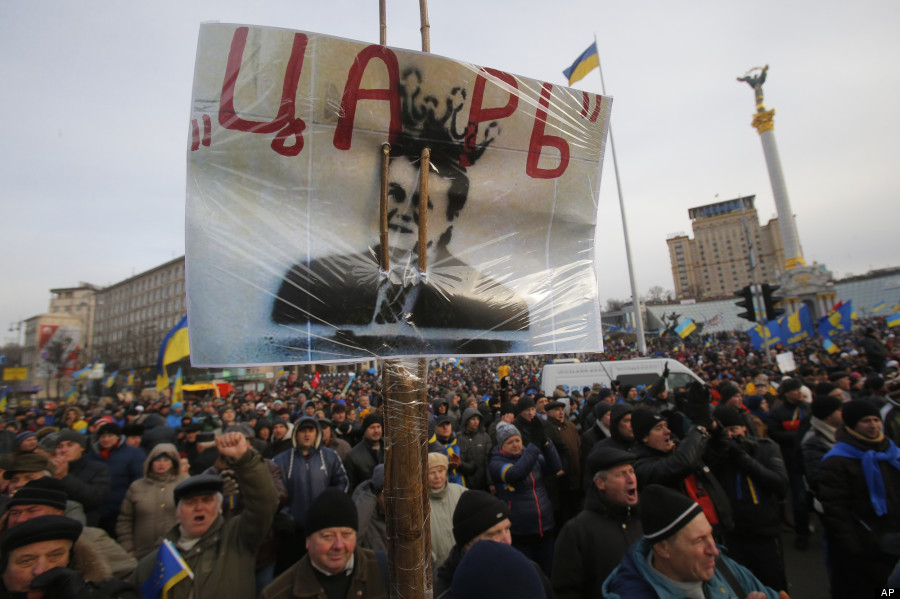 DEC. 8
In a highly symbolic move, protesters topple a statue of Soviet icon Vladimir Lenin in Kiev.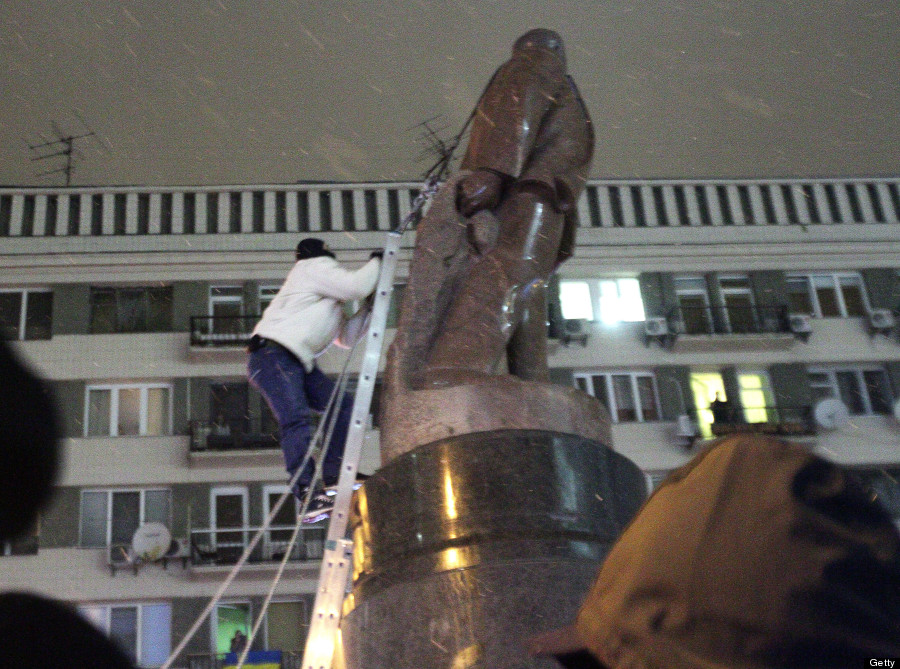 DEC. 11
Riot police move in to clear the tents and encampments that have mushroomed throughout Kiev. U.S. Secretary of State John Kerry expresses his "disgust" over the use of force. The police retreat.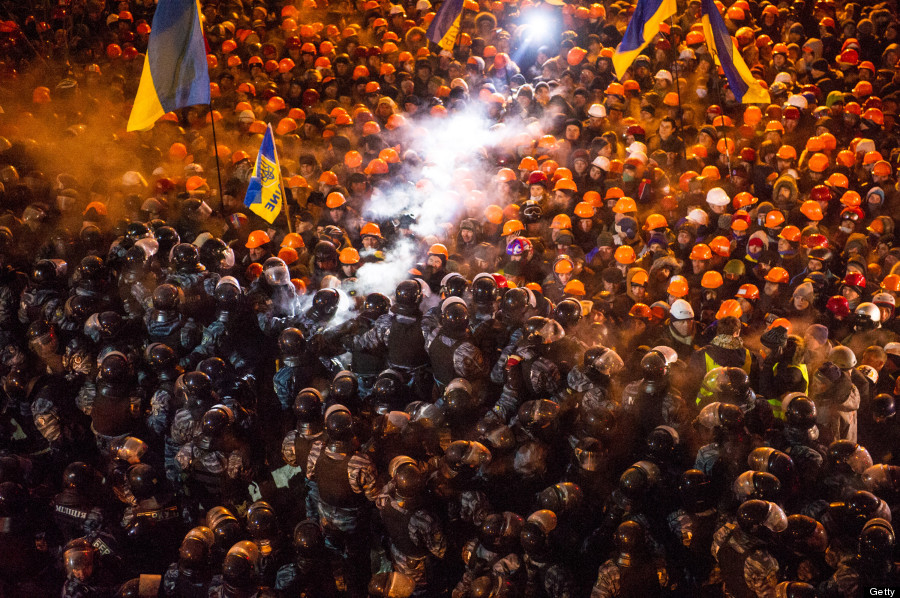 DEC. 15
The EU, which still held some hope that the trade deal with Ukraine would eventually be signed, grows tired of Yanukovych's flip-flopping and suspends talks with the Ukrainian government.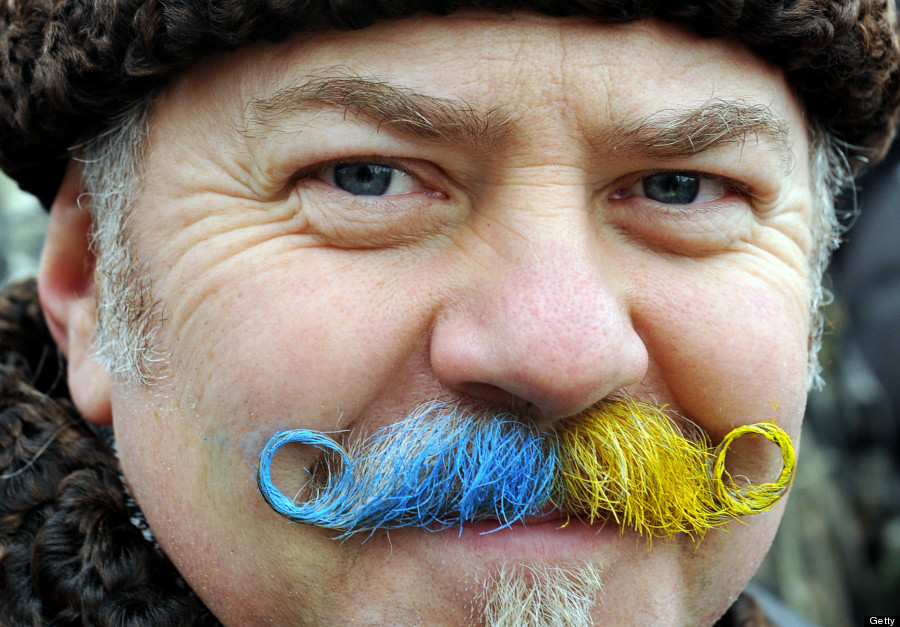 DEC. 17
Easing some of Kiev's financial woes, Russia throws the Ukrainian government a financial lifeline and agrees to a $15 billion bailout.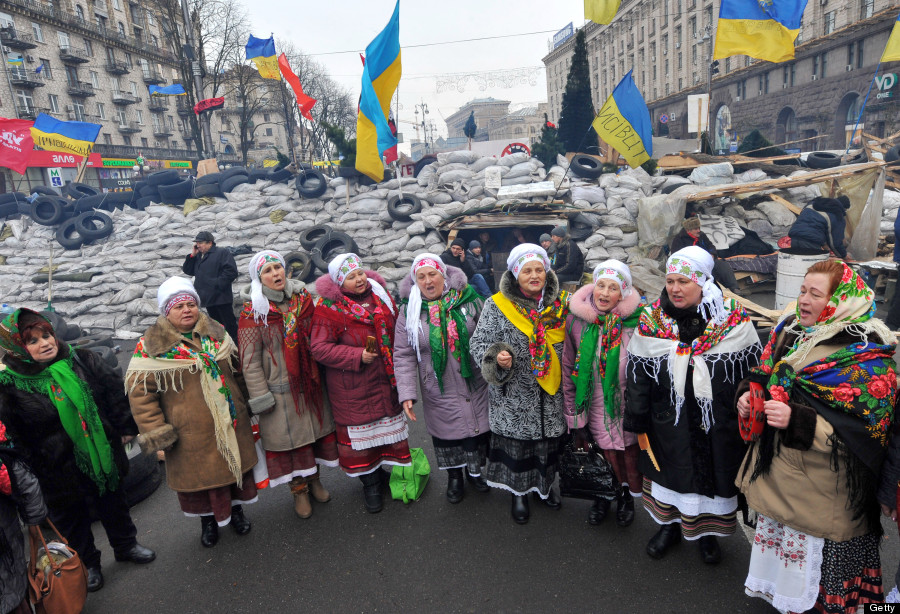 DEC. 25
Unknown assailants beat Tetyana Chornovil, a Ukrainian opposition activist and journalist, hours after she published an article on the assets of top government officials. The attack injects …read more

Source: More Celeb News1