By katherine.brooks@huffingtonpost.com (Katherine Brooks)

Close your eyes and imagine a world where your favorite artists aren't painters or sculptors or graffiti masters. Instead, the likes of Keith Haring, Roy Lichtenstein and Henri Matisse are designers, adorning interior spaces with their electric styles. Forget canvases or clay — in this alternate universe, famous artists work on any room or wall they can get their hands on. And the results are completely mesmerizing.
Jon Rafman, Keith Haring Theatre, 2013, Archival pigment print mounted on dibond, 36 x 48 inches, 91.4 x 121.9 cm, Unique
Alas, this colorful world is not real. It exists only in the mind of Jon Rafman, a Canadian artist who turns amateur three-dimensional models collected from Google 3D Warehouse into digital temples to various art history greats. From movie theaters to doctors' offices to living rooms to the insides of pubs, Rafman wall-papers these rooms with the iconic imagery of Mark Rothko and Jasper Johns. Behold, "Brand New Paint Job":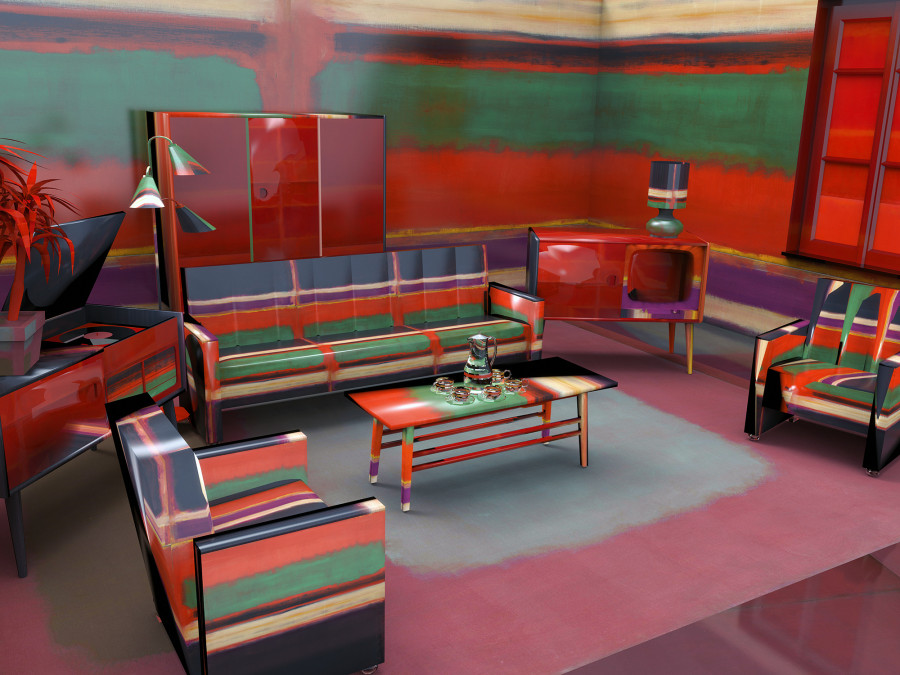 Jon Rafman, Rothko 1960's Living Room, 2013, Archival pigment print mounted on dibond, 36 x 48 inches, 91.4 x 121.9 cm, Unique
"The BNPJ project enacts both a reduction and homage to these artists' work," Rafman explained to Bullett. "On one level the painting becomes wallpaper, and on another these BNPJ rooms are like shrines to the artists."
Rafman manages to combine aspects of interior design, photo manipulation and digital art all into one hallucinatory ode to (mostly) past artists. With references to a bit of gaming culture and a few hints of pop culture fetish, he's created a series we can truly obsess over. We encourage you to join us here.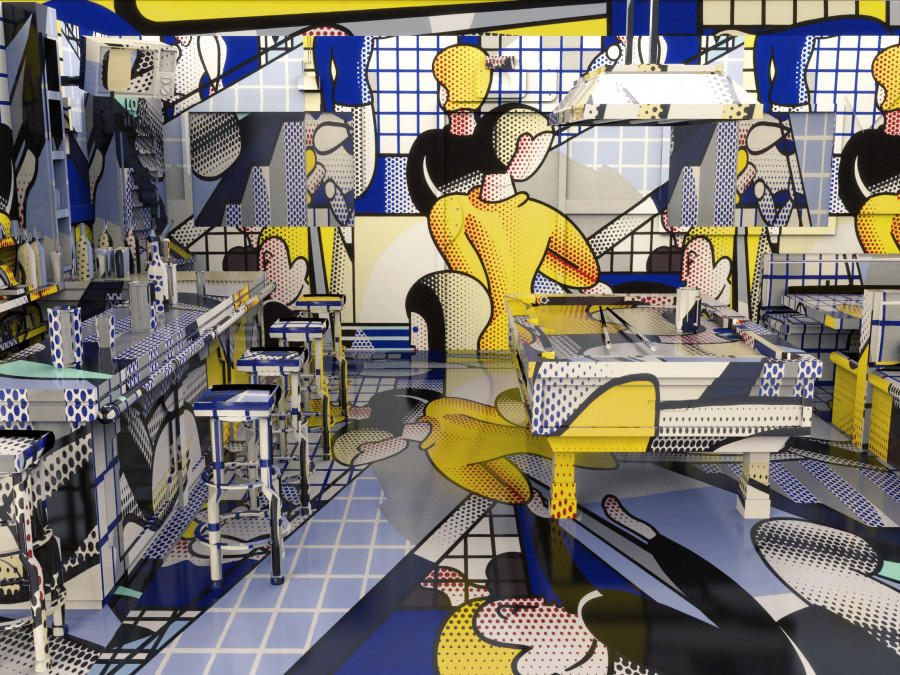 Jon Rafman, Lichtenstein Pub, 2013, Archival pigment print mounted on dibond, 36 x 48 inches, 91.4 x 121.9 cm, Unique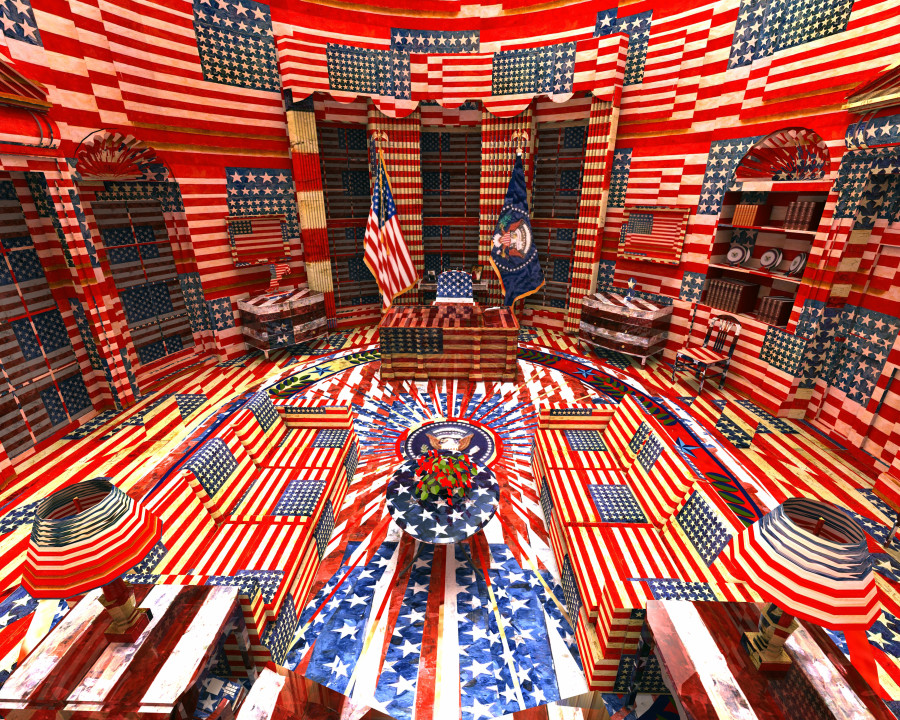 Jon Rafman, Jasper Johns Oval Office, 2013, Archival pigment print mounted on dibond, 36 x 48 inches, 91.4 x 121.9 cm, Unique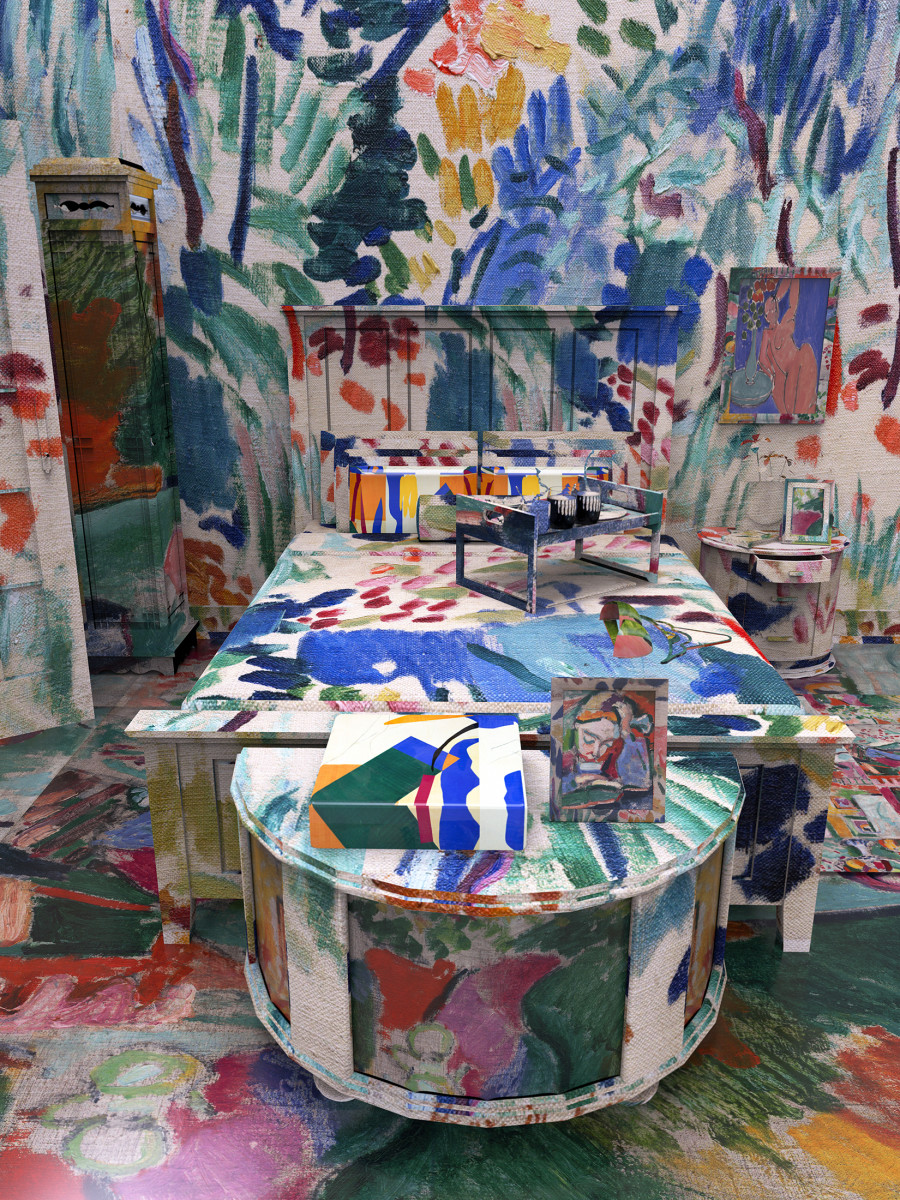 Jon Rafman, Matisse Bed and Breakfast, 2013, Archival pigment print mounted on dibond, 48 x 36 inches, 121.9 x 91.4 cm, Unique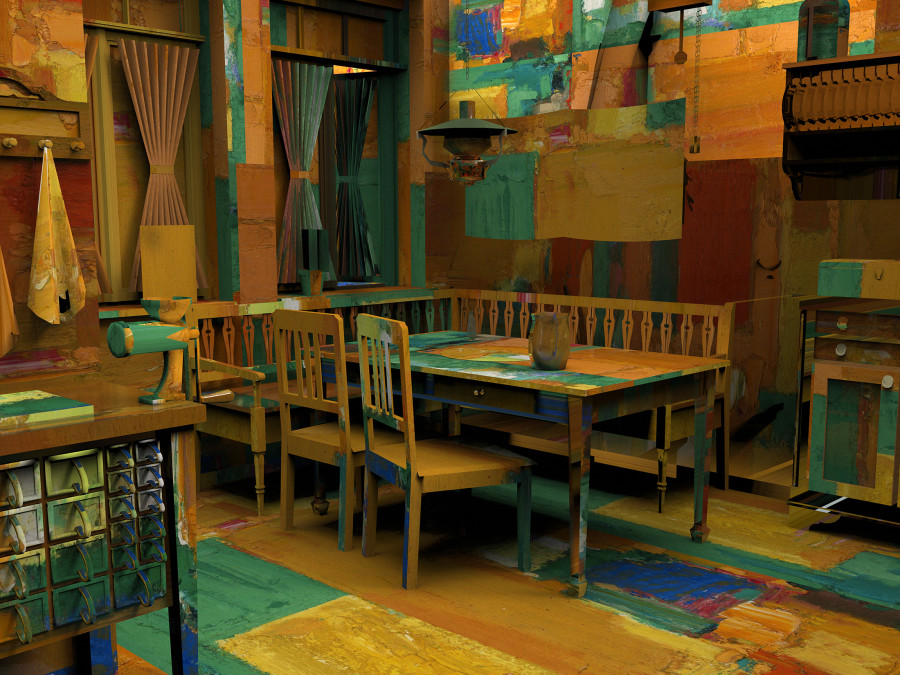 Jon Rafman, Hans Hofmann Kitchen, 2013, Archival pigment print mounted on dibond, 36 x 48 inches, 91.4 x121.9 cm, Unique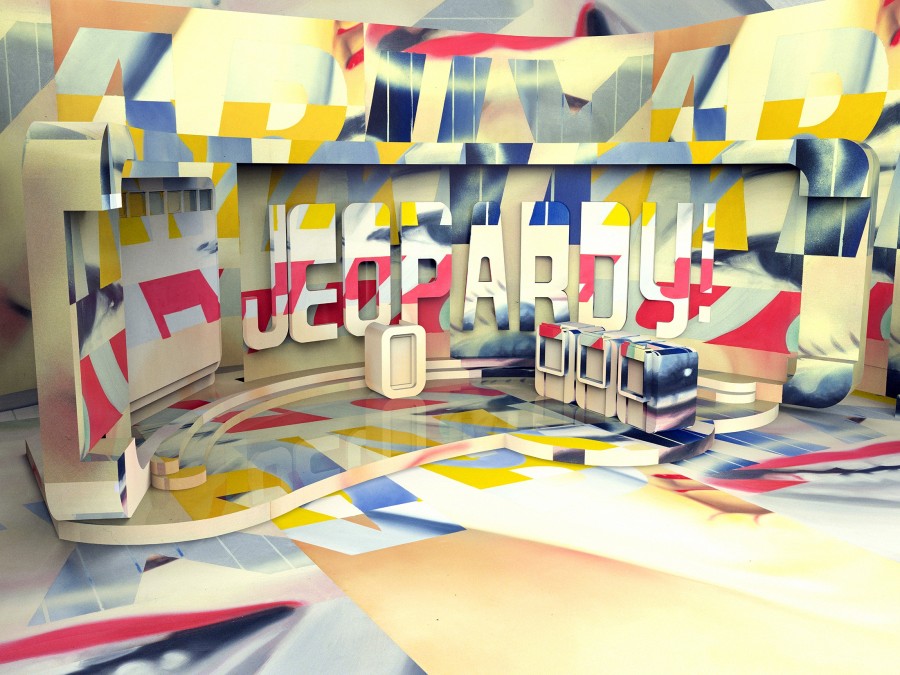 Jon Rafman, Rosenquist Jeopardy Set, 2013, Archival pigment print mounted on dibond, 36 x 48 inches, 91.4 x 121.9 cm, Unique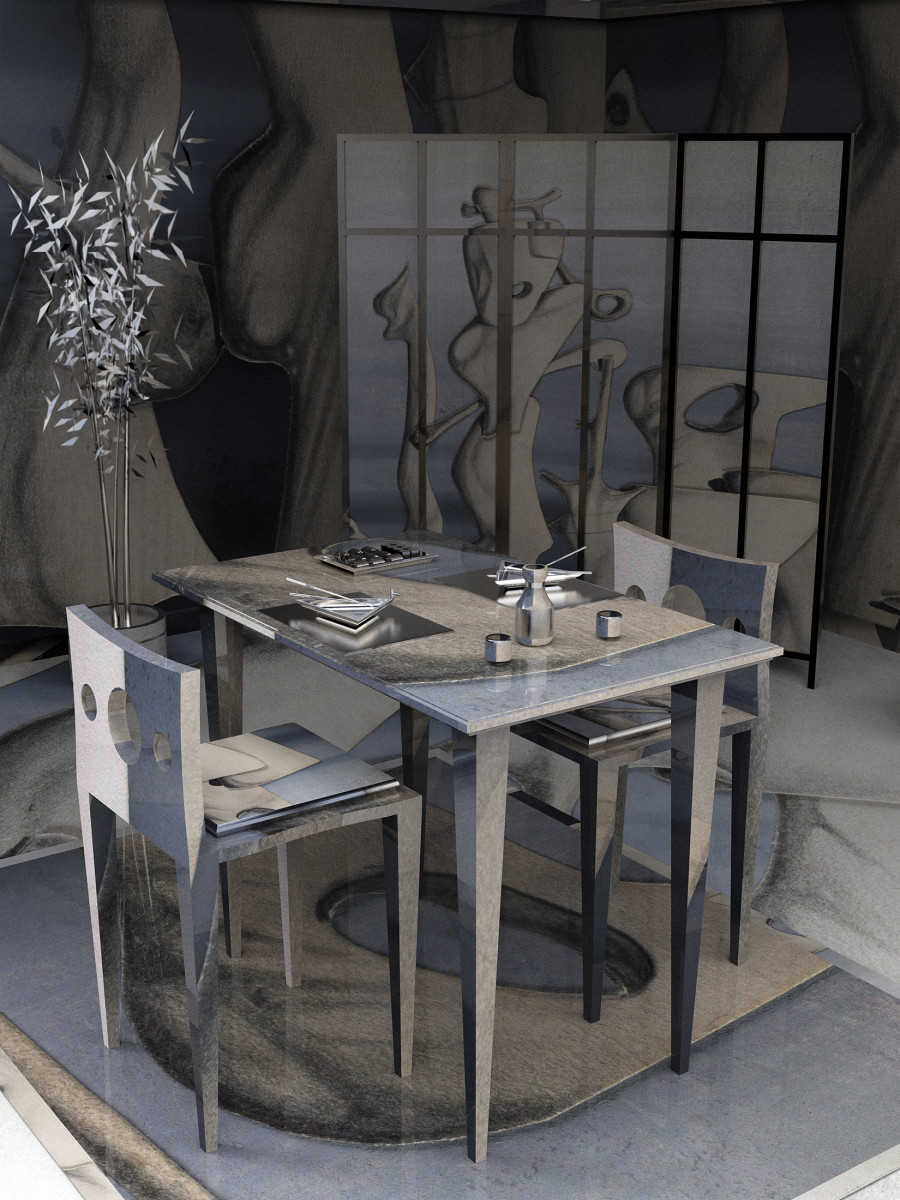 Jon Rafman, Tanguy Sushi Dinner, 2013, Archival pigment print mounted on dibond, 48 x 36 inches, 121.9 x 91.4 cm, Unique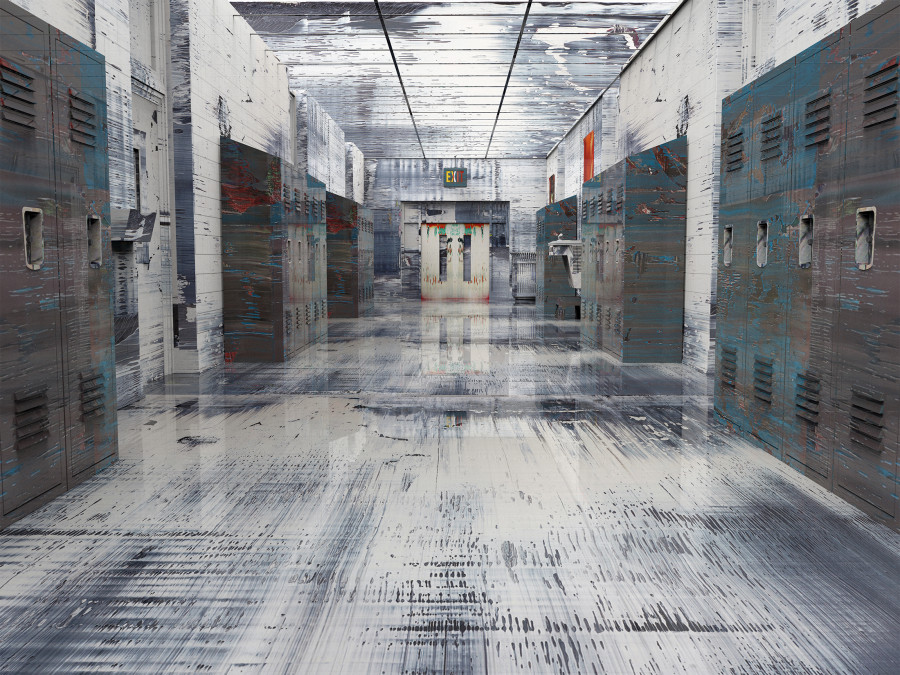 Jon Rafman, Richter School Hallway, 2013, Archival pigment print mounted on dibond, 36 x 48 inches, 91.4 x 121.9 cm, Unique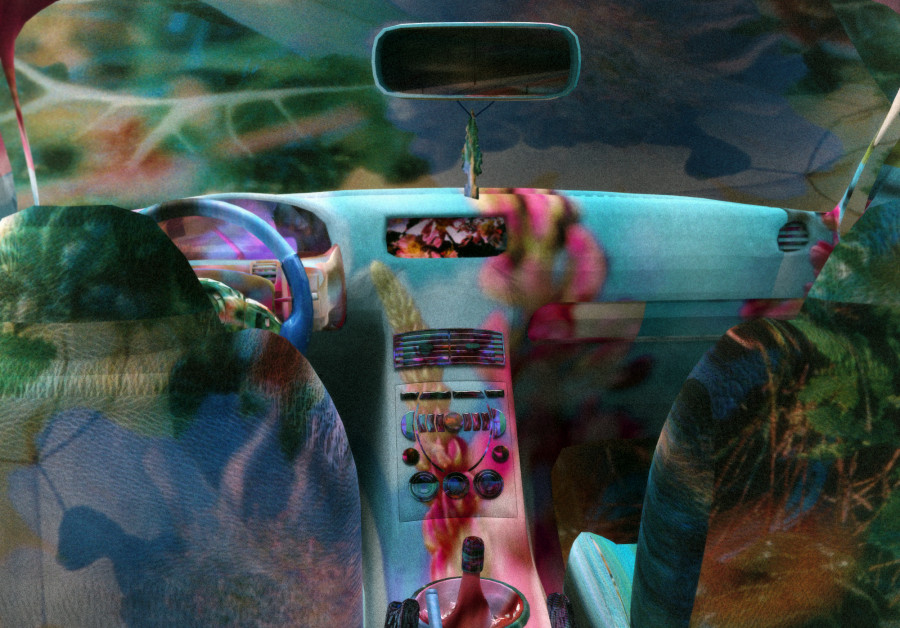 Jon Rafman, Fischli & Weiss Car Interior, 2013, Archival pigment print mounted on dibond, 33 5/8 x 48 inches, 85.4 x 121.9 cm, Unique
All photos courtesy of Zach Feuer …read more
Source: More Celeb News1