By priscilla.frank@huffingtonpost.com (Priscilla Frank)

There was a time, back before art school separated out the serious artists from the rest, when our childhood journals were filled with the naughty meanderings of the imagination. Adult life was but a distant freak show of ambiguous responsibilities, bizarre rituals, bathroom time and of course, the sex.
Both painter Tala Madani and multimedia performance artist Marvin Gaye Chetwynd transport us back to this wild age, when the bizarre amateur won out over the trained scholar every time. Though neither of the artists are in any way, shape or form amateurs, their work thrives off the hunger of the untrained eye, one that isn't afraid to get sloppy. The two iconic female artists are simultaneously exhibiting at the Nottingham Contemporary, which promises to be a delirious, playful, absurd and — in its own way– quite serious affair.
Tala Madani, Rear Projection: Soft, 2013. Courtesy of the artist and Pilar Corrias, London
Madani, who moved from Iran to the U.S. at 10 years old, creates punchy abstractions that explore the strange bodily moments we experience together and apart. Fascinated with power play, group dynamics and the space between machismo and homoeroticism, Madani crafts absurd, cartoonish scenarios that touch on the private parts of everyday life. Bellies, butt cracks and levitating poops combine the sense of humor of a prepubescent boy with biting feminist satire. Bringing private, and often shameful, bodily experiences to the public consciousness, Madani experiments with the boundaries of personal experiences that become shared visually.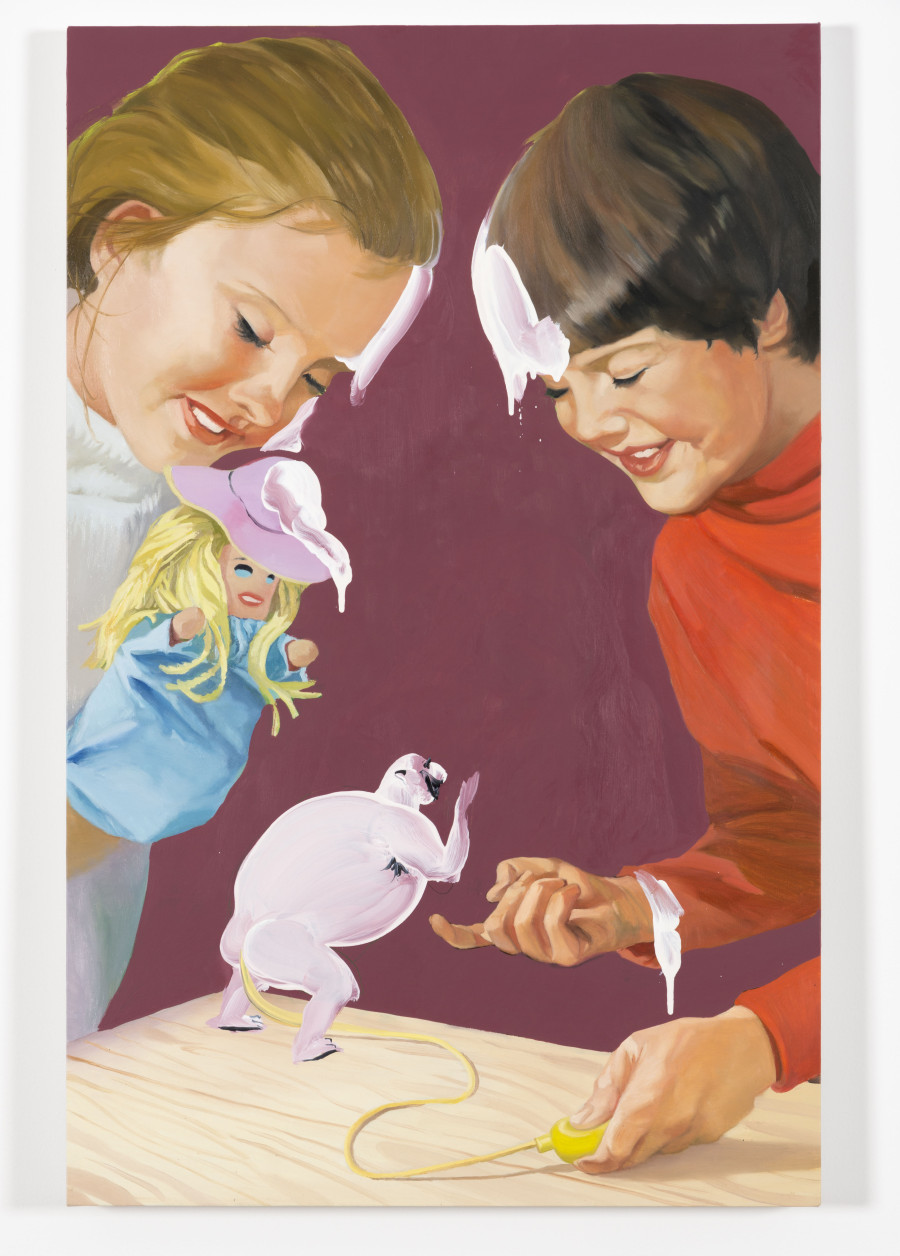 Tala Madani, Popular Toys, 2013. Courtesy of the artist and Pilar Corrias, London
For her current exhibition, Madani presents mutated illustrations from Ladybird books — an outdated, heteronormative series that partially taught Madani English when she first moved to the states. The artist mixes the 1950s-styled images with her own breed of little men; their pink naked bodies scrambling our childhood ideas of an ordered existence. The show also features work from Madani's signature subject — an alternate world without women, where men are left to fumble through all their macho rites on their own. Part synchronized dance, part beefed-up rumble, the gently rendered images sharply criticize the pathetically rendered sex.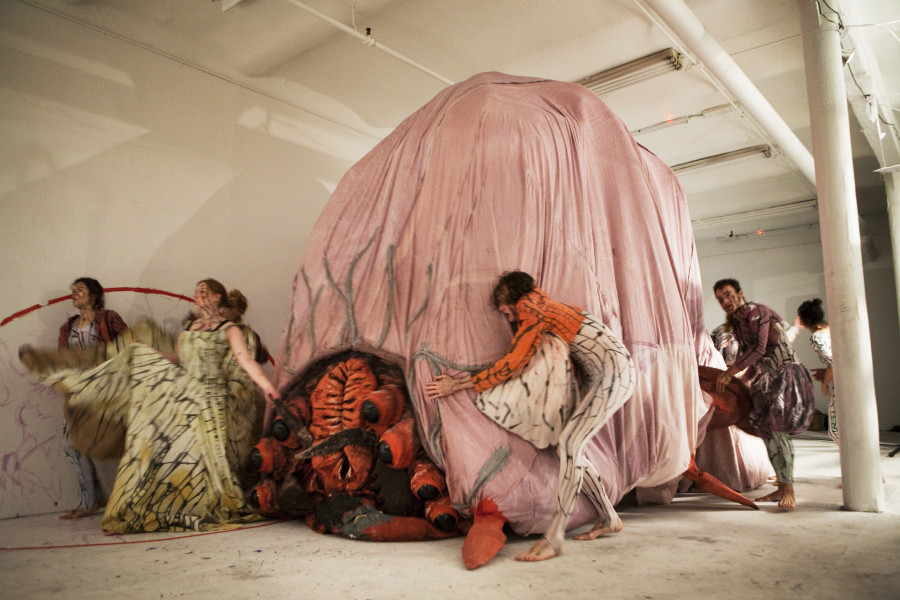 Installation view, Home Made Tasers, New Museum, New York, 26 October 2011 – 01 January 2012, Copyright the artist, courtesy Sadie Coles HQ, London
Marvin Gaye Chetwynd, previously known as Spartacus, was raised around film sets and props — her mother is an Oscar-winning production designer. The Turner Prize nominee channels her cinematic upbringing into her anarchic production sets, overflowing with piñata-esque stimuli and literary references. Imagine a drag carnival referencing Dante, Karl Marx and Starship Troopers and you'll get a sense of the calculated madness that ensues.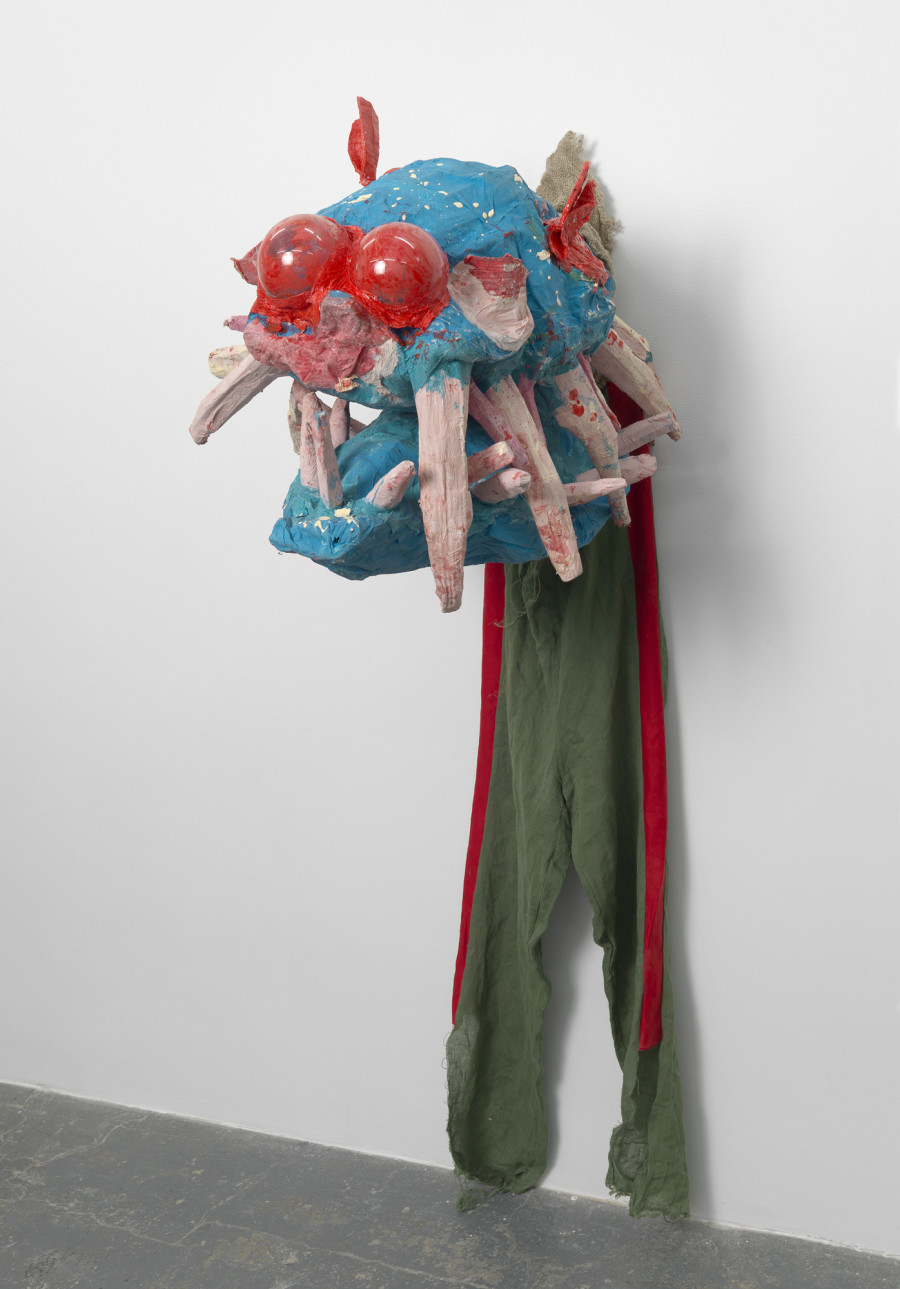 Marvin Gaye Chetywnd, Gatekeeper, 2011, Copyright the artist, courtesy Sadie Coles HQ, London
Chetwynd was born Alalia, then changed her name to Spartacus, before becoming Marvin Gaye. "Artists should live experimentally, I think, so this was just a simple and cheap idea I tried, to …read more
Source: More Celeb News1