By priscilla.frank@huffingtonpost.com (Priscilla Frank)

When you think "Monuments Men," we wouldn't be surprised if the first thing that comes to mind is George Clooney looking predictably suave in a military uniform. Although the upcoming Disney movie of the same phrase is filled with the usual twists and turns of such a cinematic dramatization, the true story of the Monuments Men — the soldiers who risked their lives to save the artworks that founded Western civilization — is far more complex.
David Finley
During World War II, a key group of officers from 13 different nations joined together to serve in the Monuments, Fine Arts, and Archives program, devoted to retrieving and protecting masterpieces stolen by the Nazis. While the outcome of the war remained uncertain, these individuals realized that even if the war was won, victory was meaningless without the myriad of artworks that have shaped and defined history. The National Gallery of Art in Washington, D.C. was at the center of the bold program, heavily involved in both the creation of the MFAA and its ongoing protection.
"These men — and women — worked to protect Europe's cultural heritage at the height of World War II," explained Earl A. Powell III, director of the National Gallery of Art, "ensuring its safety in the aftermath and returning works, when possible, to their rightful owners once peace and security were restored." Officers not only located looted artworks and returned them to their previous holders, encountering prized works by Rembrandt, Rubens, El Greco and many more, they protected endangered Berlin museums and convinced Allied bombers to spare certain targets for their cultural importance.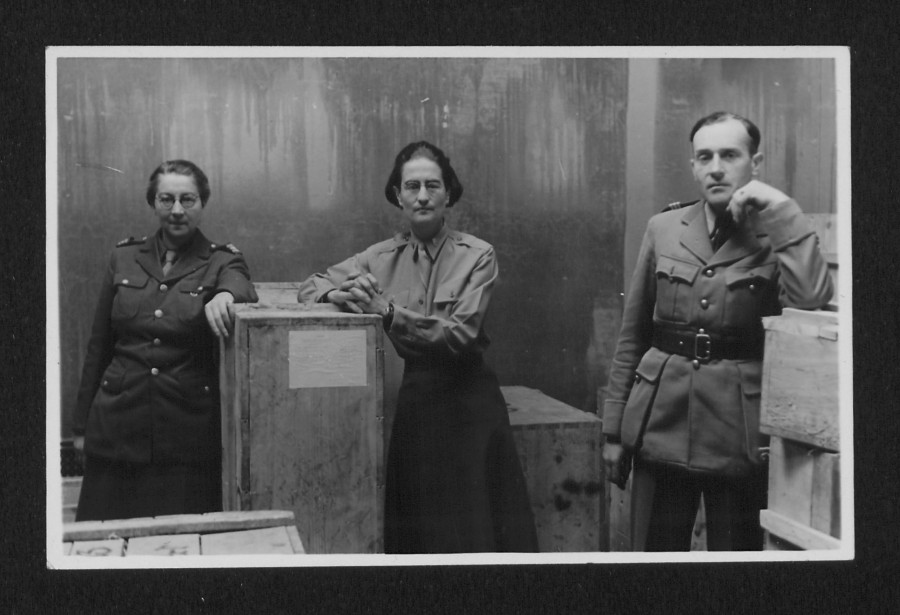 Edith Standen
The Disney version of the tale follows the officers in the field, fighting bad guys while uncovering cultural icons. But Maygene Daniels, chief of the National's Gallery Archives, is eager to expound upon the subtler stories that precipitated the onscreen action. "There is a quieter, behind-the-scenes story that is also important," Daniels cautioned. "There is a big, round story behind moments of excitement. This is a moment to look at our history."
An exhibition entitled "The Monuments Men and the National Gallery of Art: Behind the History," is bringing that big, round story to life, opening the archives of the Monuments Men to the public, featuring photographs, documents and memorabilia, many displayed for the very first time. Then there's the Neue Galerie's highly anticipated "Degenerate Art" exhibition and the recent uncovering of a massive trove of Nazi-looted art in Munich. Art history is suddenly coming to popular consciousness.
We recently had the opportunity to speak to Daniels, who told us more about her work at the NGA and the iconic institution's involvement in one of the greatest untold stories of World War II.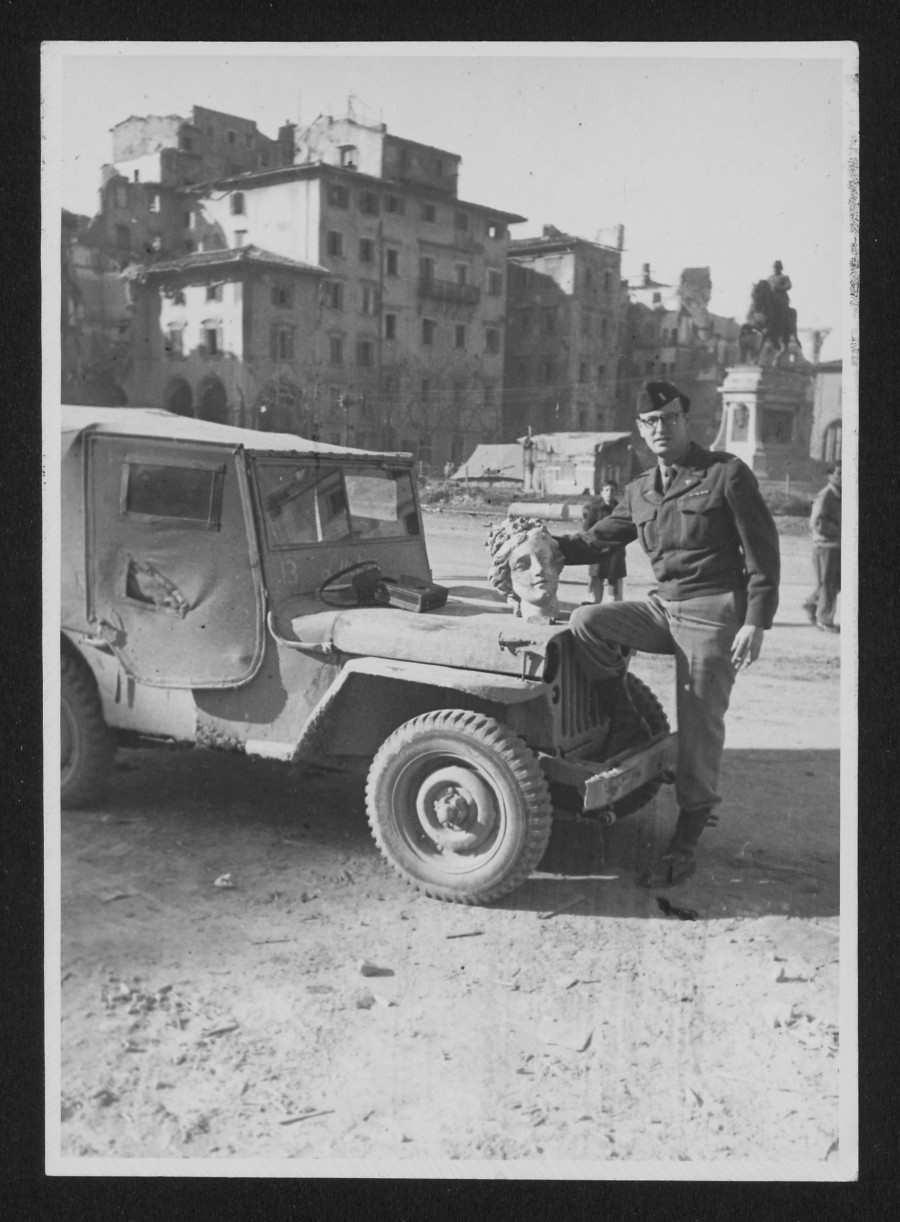 Frederick Hartt
What does your position at the National Gallery of Art entail?
I am the Chief of the Gallery Archives, which means I am responsible for the permanently valuable historical records for this museum and donated materials. We have among our …read more
Source: More Celeb News1