By Mike Hayes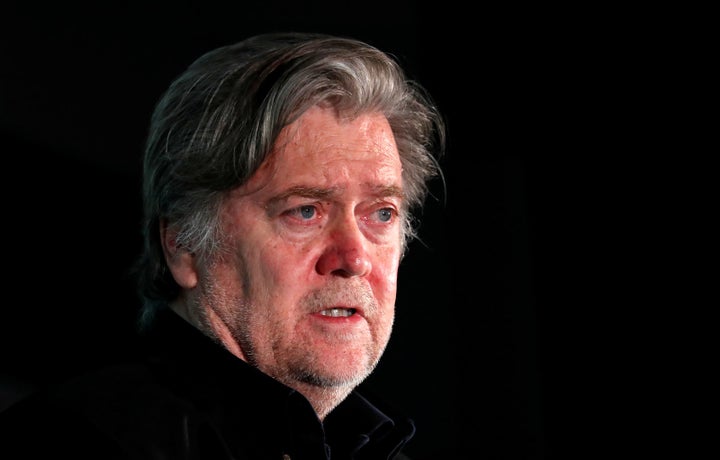 Former White House Chief Strategist Steve Bannon
Kevin Lamarque / Reuters
The White House moved on Thursday to oust President Trump's former top aide, Steve Bannon, from his executive position at the far–right-leaning website Breitbart one day after the conservative agitator was quoted in an explosive new book blasting the president and his children.
White House Press Secretary Sarah Huckabee Sanders told reporters that Breitbart, which Bannon returned to running after leaving the Trump administration, should consider cutting ties.
"I certainly think that it's something they should look at and consider," she said. On Wednesday, Trump said Bannon had "lost his mind" in response to his comments in the book.
Breitbart News Network LLC board members are reportedly doing just that. The Wall Street Journal on Thursday, citing a person familiar with the exchanges, reported that some on the board were supportive of ousting Bannon as chairman.
And Bannon's financial backers, billionaire Robert Mercer and his daughter, Rebekah, distanced themselves from him.
"I support President Trump and the platform upon which he was elected," Rebekah Mercer said in a statement. "My family and I have not communicated with Steve Bannon in many months and have provided no financial support to his political agenda, nor do we support his recent actions and statements."
In the book by author and media critic Michael Wolff, Fire and Fury: Inside the Trump White House, Bannon is quoted extensively taking shots at Trump's inner circle and family, including Donald Trump Jr., daughter Ivanka, and her husband, Jared Kushner.
The excerpts have caused such a stir that the publisher is releasing the book on Friday, four days ahead of schedule. This came just hours after Trump's attorneys sent a cease and desist letter demanding that the title be held back, arguing Bannon allegedly violated the terms of a nondisclosure agreement signed during his time at the White House.
The publisher of Wolff's book, Henry Holt, said in a statement, "We see Fire and Fury as an extraordinary contribution to our national discourse, and are proceeding with the publication of the book."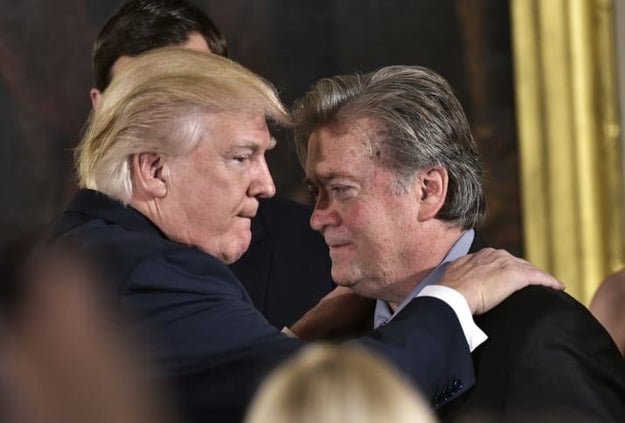 Mandel Ngan / AFP / Getty Images
Among the many explosive details in the book, Bannon is quoted as calling the Trump Tower meeting that Trump Jr., Kushner, and former Trump campaign chairman Paul Manafort attended with a Russian lawyer who promised dirt on Hillary Clinton "treasonous" and "unpatriotic."
Since May 2017, the Russia investigation has led to the indictments of four people, including Manafort, who pleaded not guilty to money laundering charges, and former national security adviser Michael Flynn, who pleaded guilty to lying to the FBI.
At Breitbart News, the Fire and Fury excerpts, first published by the Guardian, were covered prominently without any denials or comments from Bannon himself.
The rebuke from the White House on Wednesday was swift.
"This book is filled with false and misleading accounts from individuals who have no access or influence with the White House," Sanders said in a statement. "Participating in a book …read more
Source: news Us