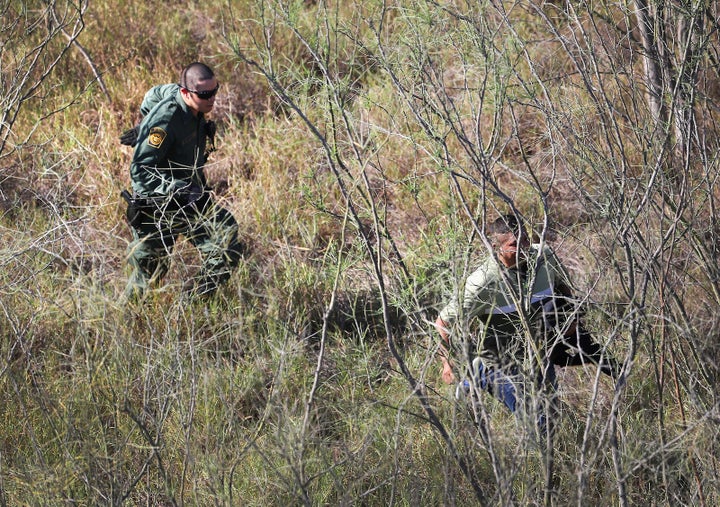 A US Border Patrol agent chases an undocumented immigrant in thick brush near the US–Mexico border on Jan. 3, 2017, near Mission, Texas.
John Moore / Getty Images
John Moore is a senior photographer and special correspondent for Getty Images. For the last decade, Moore has reported on immigration and border security in the United States, documenting the story from a wide range of perspectives. As immigration becomes and increasingly important topic in US politics, John Moore's visual reporting has become more vital than ever in comprehending the realities of border security in the US.
This spring, a new book by powerHouse Books called Undocumented: Immigration and the Militarization of the US–Mexico Border brings together a collection of Moore's most eye-opening and emotional photographs on the topic. Here, Moore speaks with BuzzFeed News on his upcoming book and experiences documenting the US–Mexico border:
Immigration is a hot topic in the media right now, but, for me, it had been that way for a long time. Through my photographs, my goal is to humanize the very complex story of undocumented immigration and border security. A lot of times when we hear or read about this, we're bombarded with statistics. For instance, that there are 11 million people living in this country illegally, or that President Trump wants $18 billion to build a border wall, or that he wants to hire an additional 5,000 Border Patrol agents and 10,000 new ICE agents. Of course these numbers are part of what drives the news cycle, but this story is so much more than that. It's about people.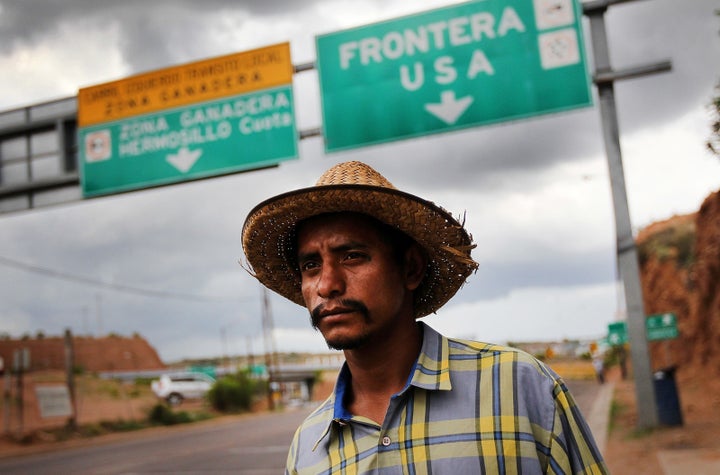 Luis Manuel, 29, walks along the US–Mexico border after being deported from Arizona to Nogales, Mexico, on July 27, 2010.
John Moore / Getty Images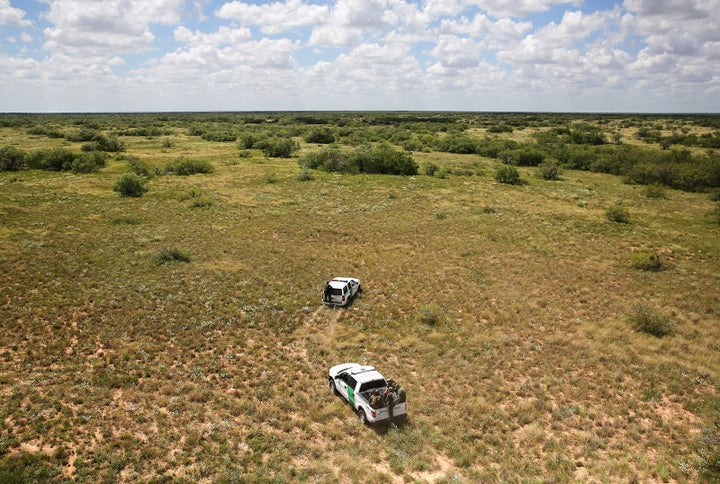 US Border Patrol agents search for undocumented immigrants in the brush on Sept. 11, 2014, near Falfurrias, Texas.
John Moore / Getty Images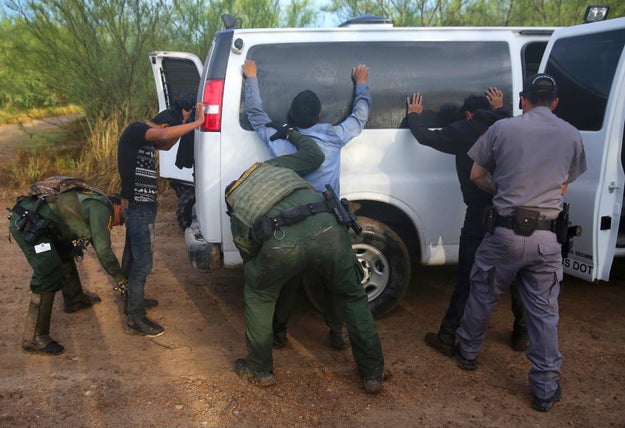 Detained immigrants are searched after being captured by US Border Patrol agents on Aug. 16, 2016, in Roma, Texas.
John Moore / Getty Images
I grew up in Texas and graduated from the University of Texas at Austin. I think just because of where I'm from, I've naturally been interested in what's happening on the border between the US and Mexico. I spent seven years of my career living in Latin America, and being based in that part of the world really broadened the way I see immigration issues. Having worked so much in Mexico and Central America, where most undocumented immigrants are from, I've seen the violence and poverty they are fleeing.
For my photography south of the border, I still have friends and contacts of mine in Mexico and Central America who I can talk with about this story and who help me at times to get tricky access to difficult situations. For me, it is important to show why people there …read more
Source: news Us